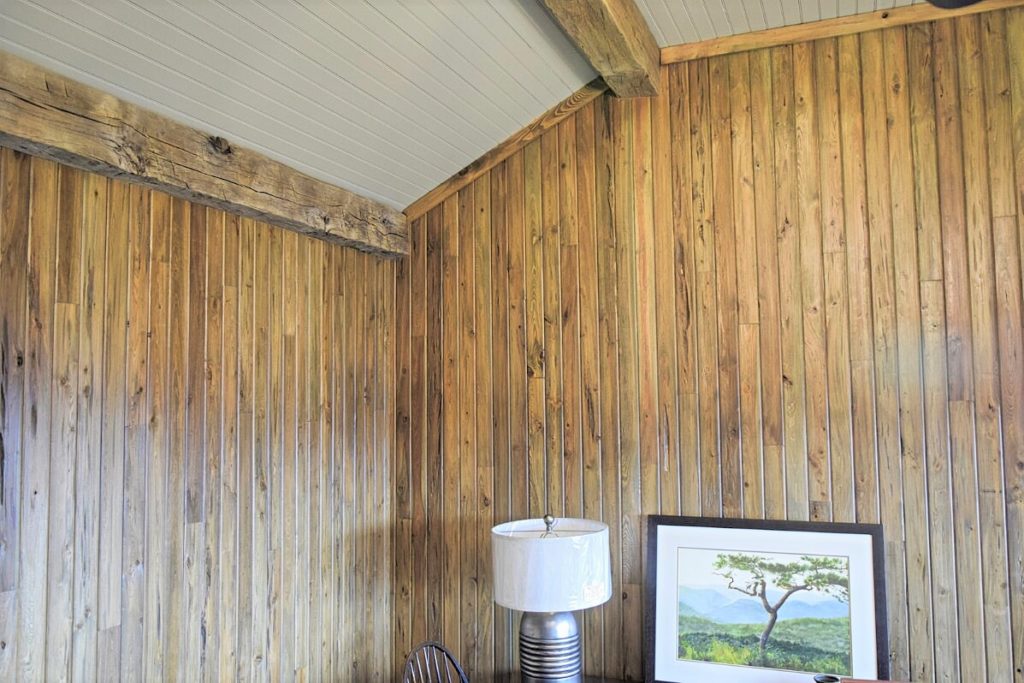 Pecky Cypress is a stunningly beautiful and rare wood. It can easily be distinguished by its unique characteristics, namely the holes and burrows located on its surface. The holes in this durable and water resistant wood can, in some ways, show the age of the tree it came from. Cypress trees grow in swampy areas, which create the perfect environment for organisms to grow. When a tree becomes damaged, such as when a limb breaks, these organisms take up residence in the tree and, in turn, create the holes within the wood. This character-filled wood is commonly used as flooring and as wall and ceiling planking.
Pecky Cypress Wall + Ceiling Planking Gallery
---
For pricing, availability or other information on how to incorporate Pecky Cypress into your next project, contact us here or call us at 704-251-6543.
---