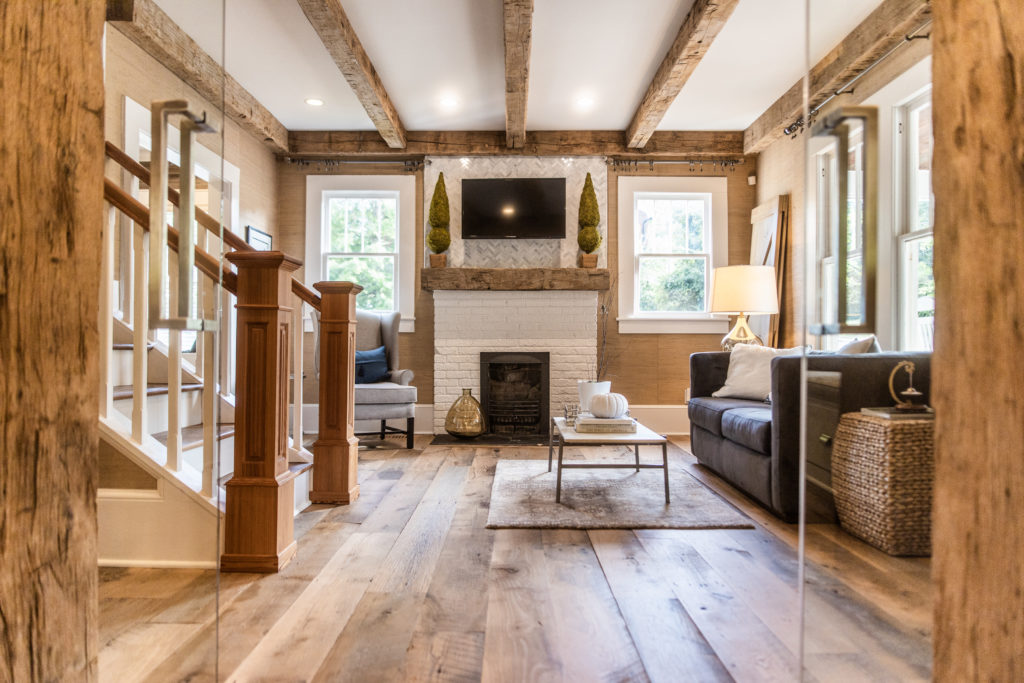 At Southend Reclaimed we have three great passions - reclaimed wood, our customers, and our commitment to quality and integrity in all that we do.
Southend Reclaimed is a leading provider of reclaimed wood and brick. We seek out abandoned buildings, textile mills and barns built from the 1800's to early 1900's, and salvage the rare antique wood and brick that is found in them. We then turn these reclaimed materials into custom handcrafted flooring, beams, and other millwork. Our passionate and experienced team is dedicated to reclaiming the best of the past one brick and one beam at a time. It's what we at Southend Reclaimed call:
"The Art of Bringing History Home."