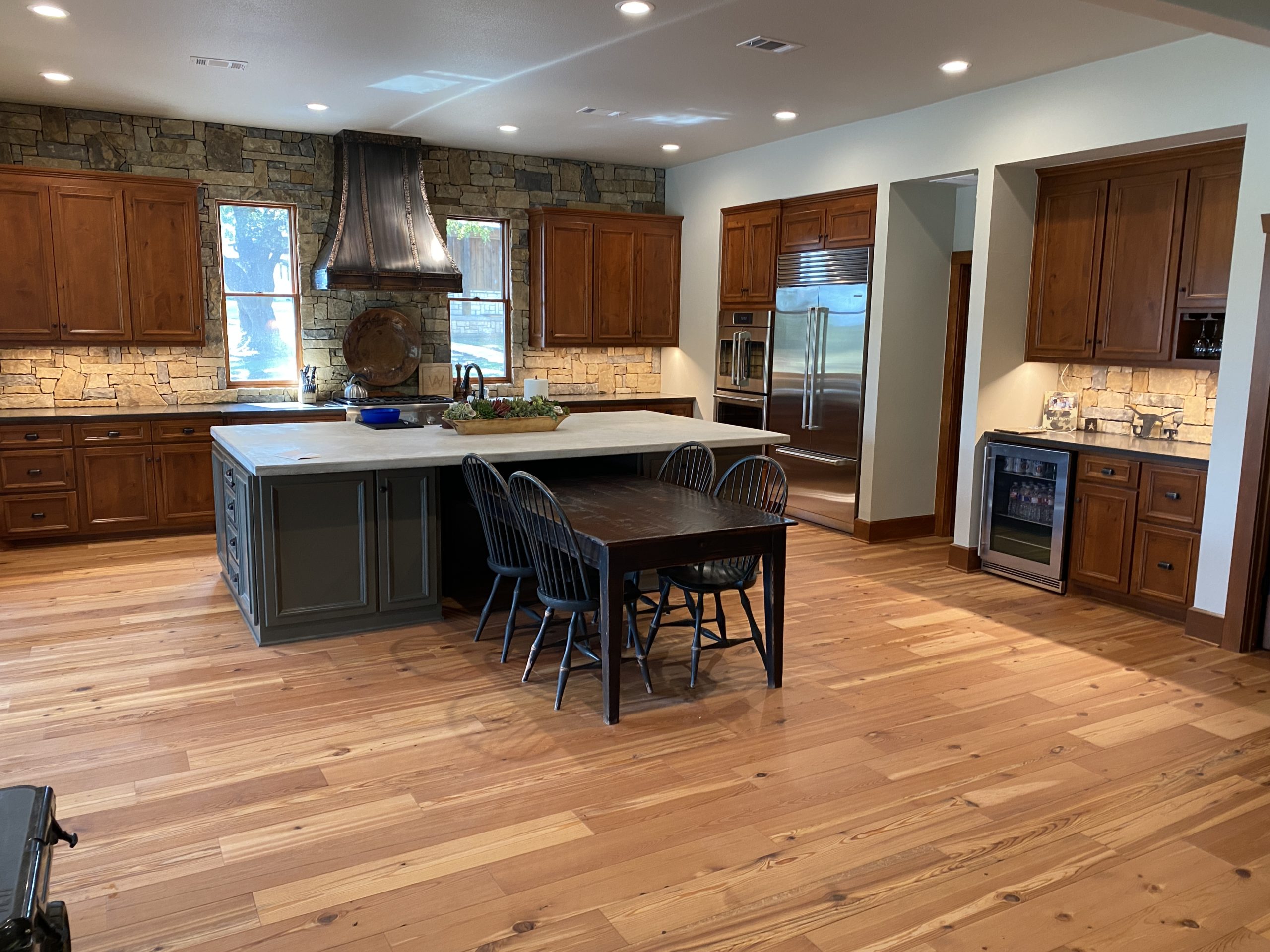 Southend Reclaimed offers Engineered Flooring made from any of our reclaimed or specialty woods.
To produce our Engineered Flooring, a veneer strip of wood is cut and meticulously applied onto a hardwood substrate. The result is an incredibly stable and easy to install product that can go places traditional solid plank flooring might not - such as basements, over concrete slabs, or in extreme climates.
Our Engineered Flooring comes pre-finished or unfinished and can be customized to suit your taste. Any of our Reclaimed or Specialty Solid Plank Flooring options can be turned into Engineered Flooring! Check out the different options below!
Specialty Reclaimed Wood Flooring:
Reclaimed Douglas Fir Engineered
Original Face Heart Pine Engineered
For pricing, availability or other information on how to incorporate Engineered Flooring into your next project, call us at 704-259-4509 or contact us here.
---