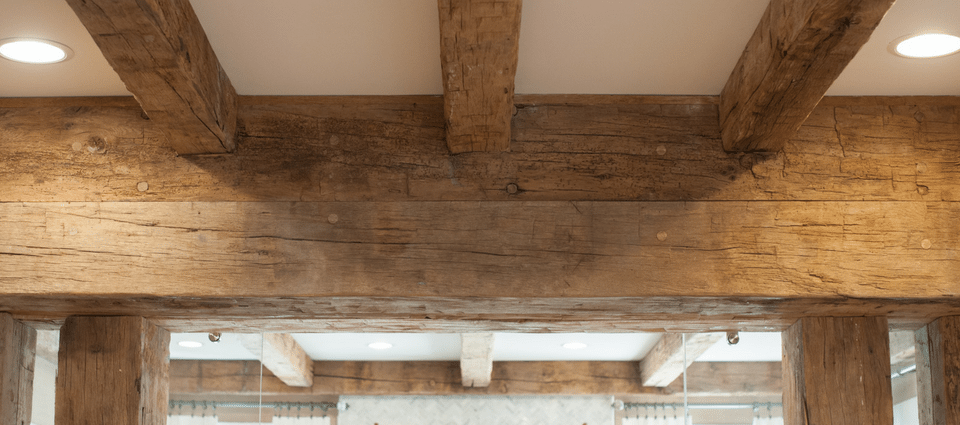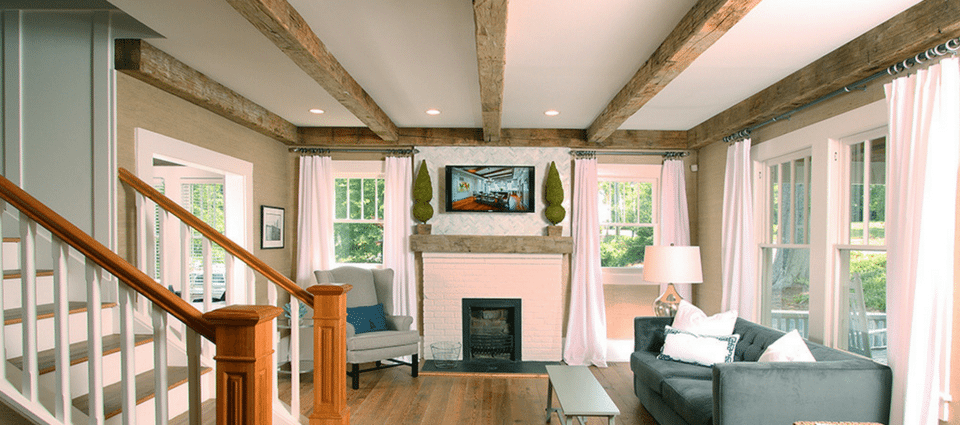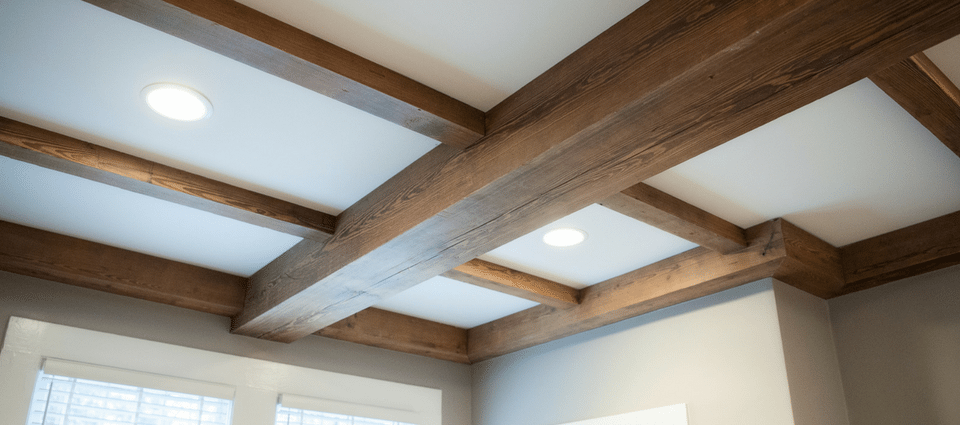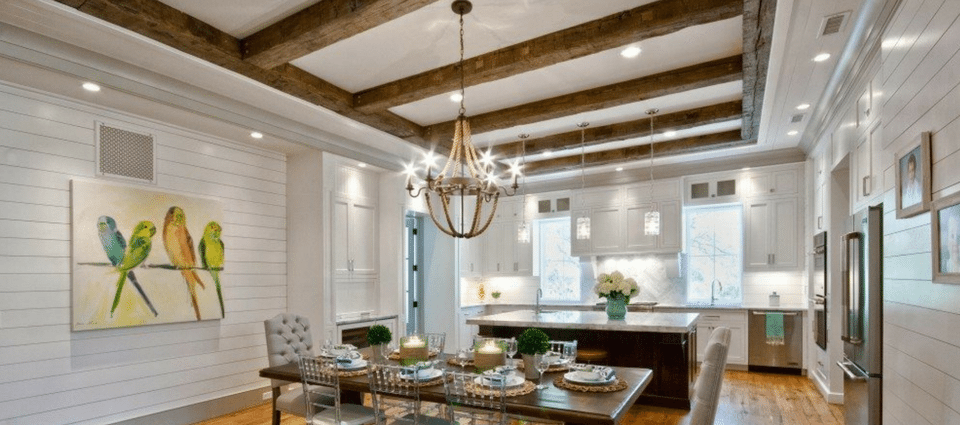 Beauty, versatility and strength are among the qualities that have made Antique Reclaimed Beams so popular in recent years. Reclaimed wood salvaged from old mills and barns across the United States has already been through the maturation process and weathering and has a story to tell unique to that property and region.
Beams constructed up through the early part of the 19th century were usually made from wood growing on or near the property where the building and construction were taking place. The beam size was typically limited to what could be moved by man and horse, and prior to the industrial revolution, materials were hand hewn with an axe or squared with an adze.
At Southend Reclaimed, centuries-old Antique Beams are one of our specialties. Rustic wood beams add elegance, warmth, and distinction to any room. From simple mantles to elaborate timber framing, we offer custom solutions to meet your specifications. In addition, we can provide you with beams of virtually any species, dimension or length in any of the following varieties:
For pricing, availability of reclaimed box beams for sale or other information on how to incorporate Antique Beams into your next project, call us at 704-765-9773 or contact us here.
Click here to view our Beams Gallery
---