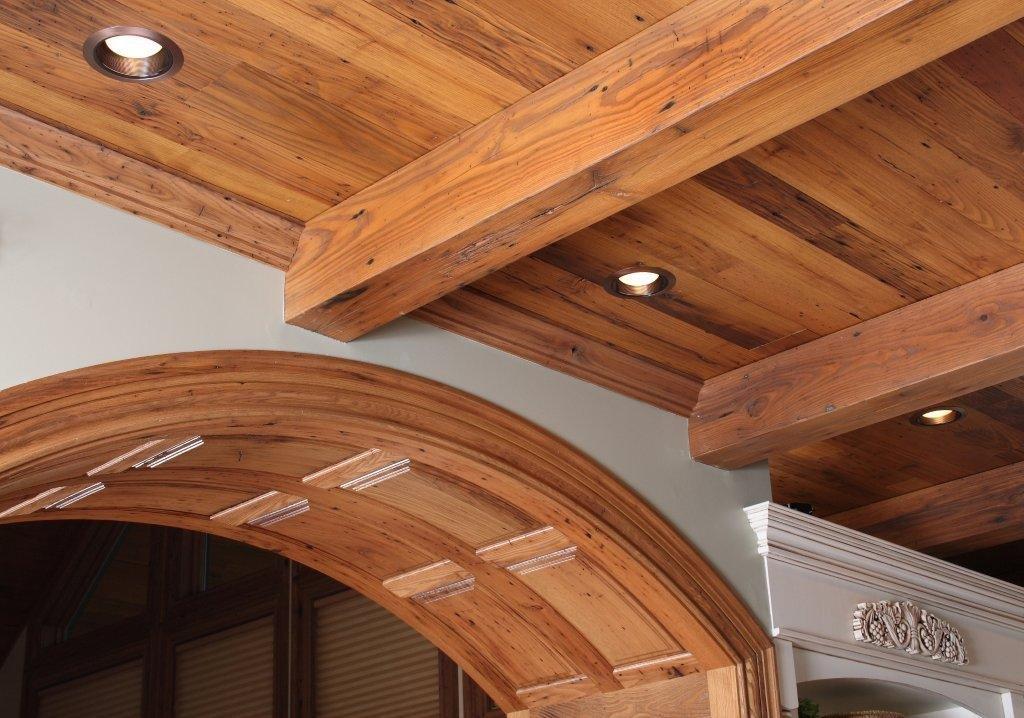 Our expert craftsmen take reclaimed beams and re-mill them to your specifications in terms of size and desired characteristics on all four sides. These beams are very precise and are a perfect example of what happens when the best of the past meets the best of modern technology.
For pricing, availability or other information on how to incorporate S4S Beams into your next project, call us at 704-765-9773 or contact us here.
S4S Beams Gallery
---
Note: Box Beams are a versatile choice in any application that does not call for a structural placement of solid wood. They are labor saving, custom in design with variable finishes to meet the needs of any architectural or design requirement and can be crafted from any species of reclaimed wood. Often times they provide a creative solution for covering structural components that otherwise would stand out in an elegant design, and while hollow, box beams bring the look and feel of solid beams to any project.