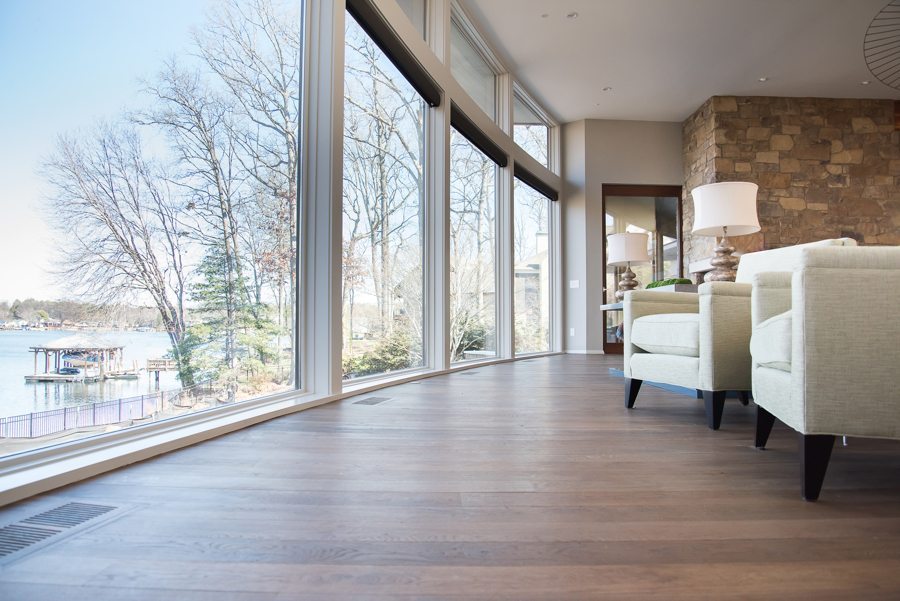 For pricing, availability or other information on how to incorporate European White Oak into your next project, call us at 704-765-9773 or contact us here.
Product Specifications
Species:
European White Oak
Grade:
Classic
Surface:
Smooth
SOLID PLANK FLOORING
Widths: 5.25″ & 7.75″
Thickness: 3/4″
Lengths: 6′-10′
ENGINEERED FLOORING:
Widths: 7″ & 10.25″
Thickness: 5/8″
Lengths: 6′-10′
Imported straight from Europe, European White Oak is a specialty product with tons of character. This wood is live sawn, the preferred method of milling in Europe. During the live sawn milling process, the tree is sliced into planks running all in one direction, not turned and cut different ways as in traditional milling. This produces boards with distinct grain patterns and characteristics that make European White Oak stand out from traditional flooring. Another cool feature of live sawn milling is that it utilizes as much of the tree as possible and results in little waste, meaning you get flooring that has all the natural characteristics of the tree which may otherwise have been cut out.
European White Oak Flooring Gallery
View Our Entire Reclaimed Flooring Gallery
Hand Distressed European White Oak
Hand Distressed Wide Plank European White Oak Flooring
Species: European White Oak
Prefinished Engineered Wood Flooring
Light Rustic Grade (some scattered knots)
Thickness: 3/4″
Width: 8 5/8″
Lengths: 2-10′
6mm Wear Layer!
Unique and Beautiful Texture: Wire Brushed and Subtle Saw Marks
Beautiful, Unique Blond Color
Color and Textures are customizable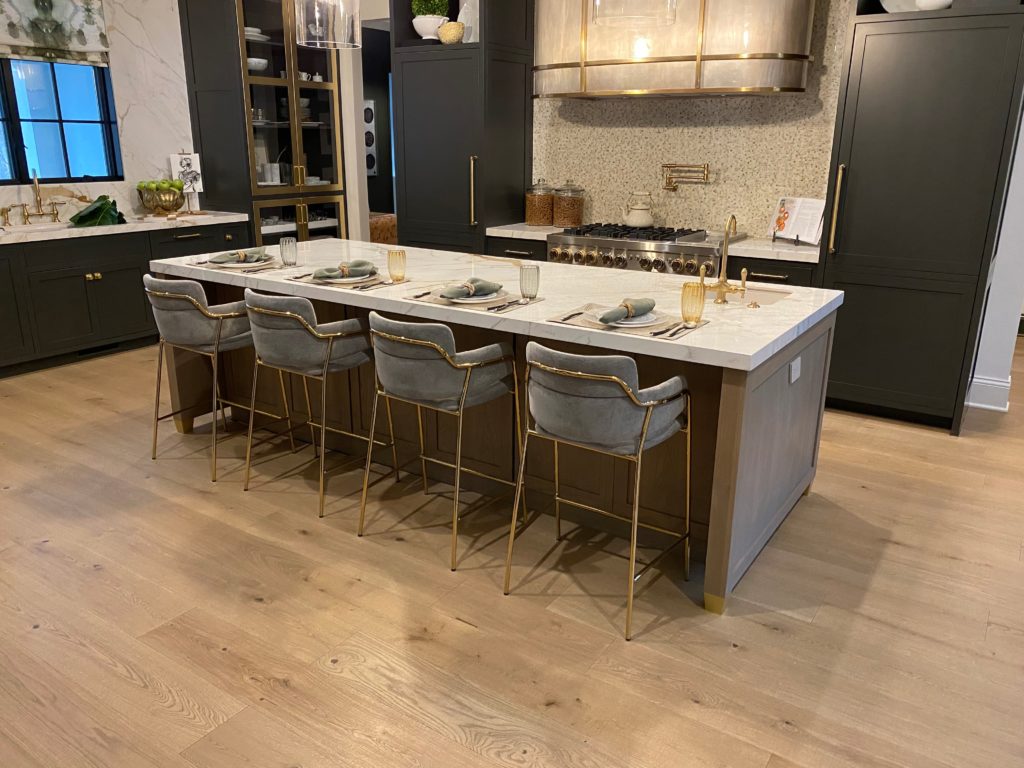 Hand Distressed European White Oak is a one-of-a-kind flooring. The 8 5/8" wide planks, beautiful pre-finished blond coloring, wire brushing and light saw marks make this flooring as unique as it is awe-inspiring. This beautiful hand distressed flooring recently took center stage in one of the 2020 IDS Charlotte Charity Showhouses in Davidson, built to raise money for local charities. Southend Reclaimed made an in-kind donation and the Hand Distressed European White Oak was used throughout the home. We were thrilled to be asked to take part in such a great cause!
Hand Distressed European White Oak Flooring Gallery