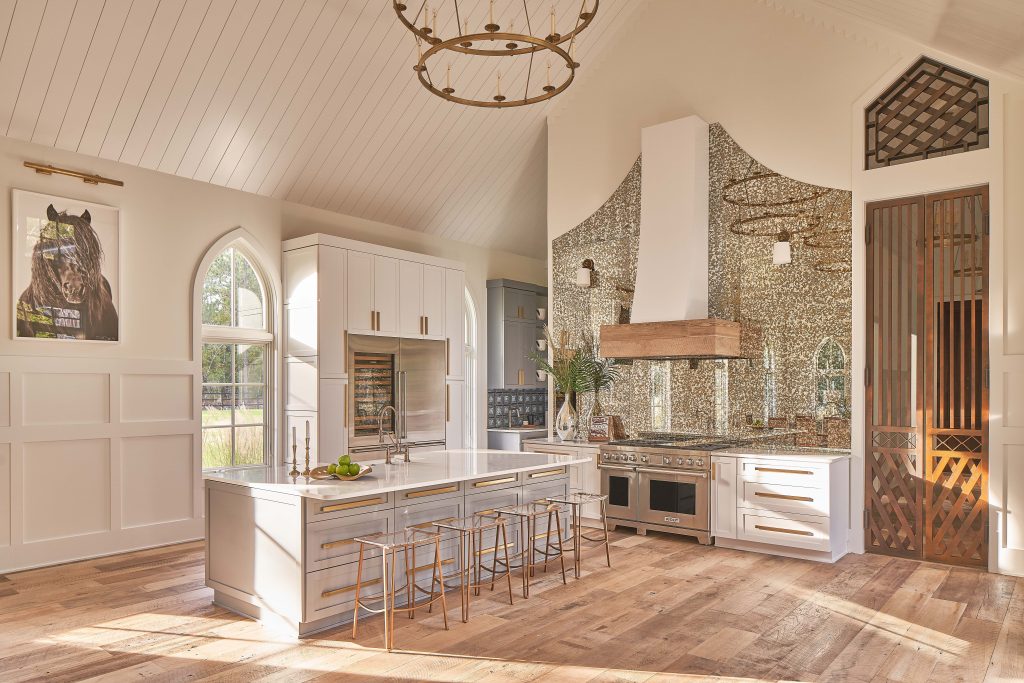 Collaborating with builders and designers is one of our favorite things to do because we love helping bring a vision to life while also incorporating a piece of history that you can't get from anything other than reclaimed wood. We recently had the opportunity to work with Gannon Building Group and Bridgett Mazer Interiors on a spectacular home in Wilmington, NC, and this has to be one of our favorite projects featuring our Original Face Reclaimed Barn Plank Engineered Flooring! In working with Jason Gannon and Bridgett Mazer, we were able to come up with the perfect product for this project. For a home this unique and grand, we knew that the flooring needed to measure up. Our Antique Barn Plank is composed of reclaimed mixed hardwoods from barns dating back to the 1800's. We leave the original saw marks and patina on the surfaces, leaving a beautiful array of character that can only come from time worn reclaimed lumber. We went with an ultra wide plank width of 9 inches, and lengths up to 10'. We came up with a custom Light White Wash finish that allows the natural saw marks, character, and patina to show through while also giving it an authentic muted color palette.
"Gannon Building Group LLC and Southend Reclaimed have partnered together on several unique and special projects over the last couple of years. Paul at Southend has been able to take our clients visions for their homes and produce consistent, high quality materials that have exceeded expectations. We look forward to working with Southend Reclaimed on our future projects."
Jason Gannon - Owner of Gannon Building Group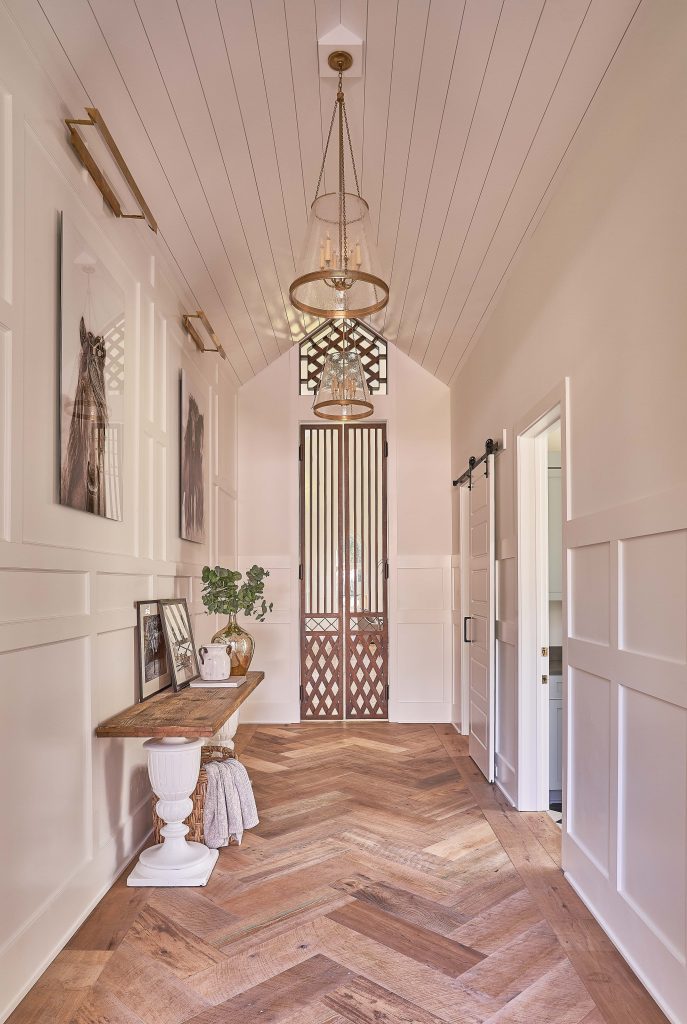 "Working with Paul and Southend Reclaimed was a wonderful experience for our client, builder, and myself (designer). Their product is beautiful, and their expertise is next level. They made the process seamless. The floors became one of the most talked about pieces of this home that we designed. I am looking forward to our next project!"
Bridgett Mazer - Owner of Bridgett Mazer Interiors
Any of our floors can come Solid Plank or Engineered. They chose Engineered in this case which allows for a very tight fit from board to board, even in the ultra wide plank of 9 inches. This home is truly a work of art, and we were honored to be the canvas.
Learn more about the product used in this project: