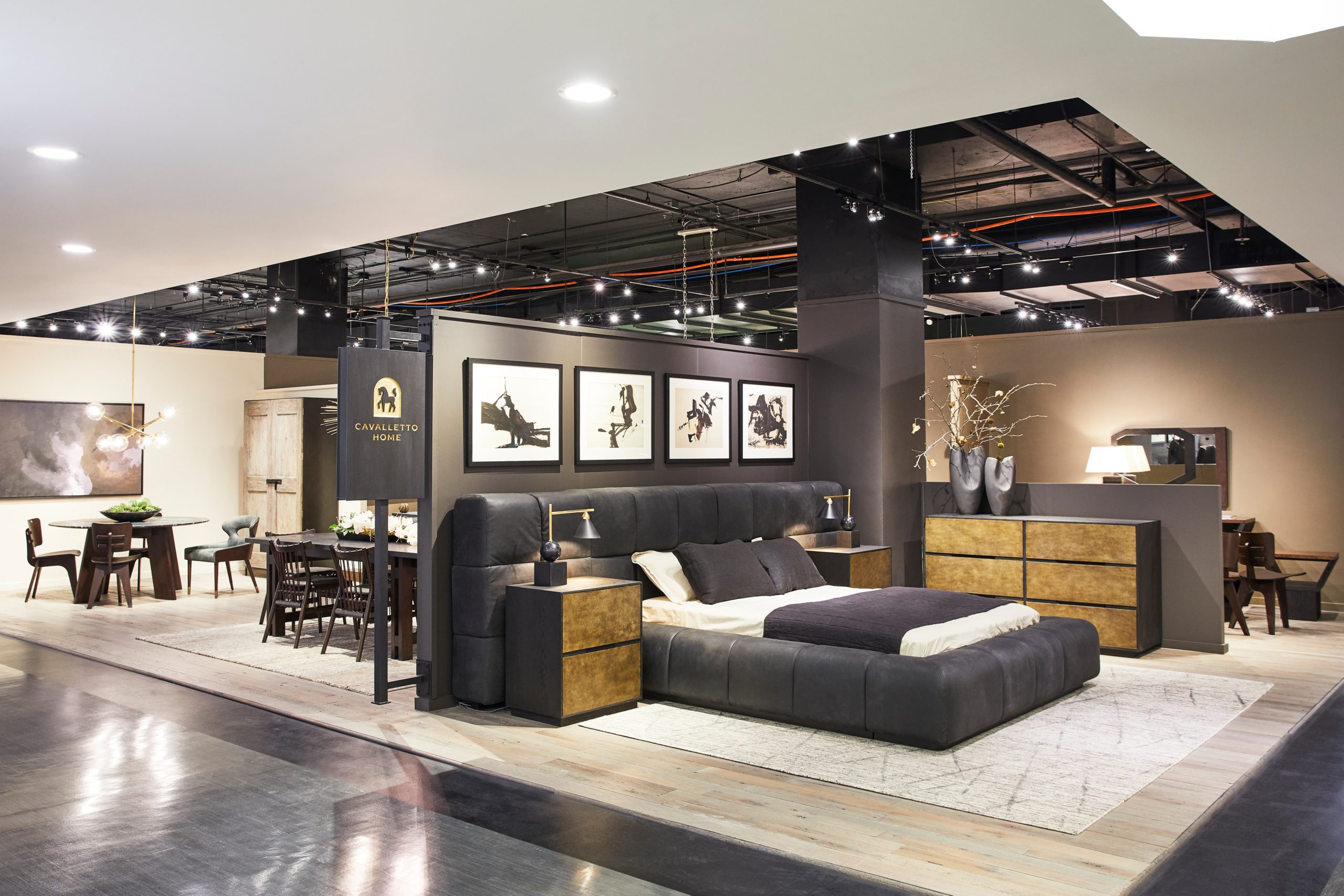 At Southend Reclaimed, we provide reclaimed wood and brick for a wide variety of spaces all around the world, but this was one of the most unique projects we've been a part of. We worked closely with Randy Wells of
Cavalletto Home
to create a showspace at the High Point Furniture Market.
"The High Point Market is the largest home furnishings industry trade show in North America, and at Cavalletto Home we always want to create a showspace that looks and feels like a home. This is important in both communicating the design of our products and in giving our customers a true sense for how our products will look and function in a home environment. Our brand is grounded in Italian Modern Design set against a backdrop of natural materials and textures. This juxtaposition of exacting modern design and hand-hewn natural materials creates a sort of visual tension that we believe imbues our products with warmth and beauty. Southend's process of repurposing materials from what had been an industrial or agricultural environment and bringing them into people's homes is very similar to what we do in terms of methodology, so using Southend's product for our showroom made perfect sense for our brand."
After speaking with Randy about the overall vision for the project, it was decided that our Reclaimed Smooth Face Mixed Oak Flooring in 3-6" random widths would be perfect for this space. To create different looks from the same type of flooring, one area had a custom Gray Finish and the other had a custom Brown finish. Our Reclaimed Smooth Face Mixed Oak beautifully complimented Cavalletto's pieces and the end result was a showspace that truly felt like home.
"I met Paul three years ago and spent time in the Southend Reclaimed Concept Cottage learning about all of the reclaimed products that Southend offers. After meeting Paul, touring his showhouse and seeing examples of his work in other places, it became a case where if I was going to do something involving reclaimed products, Paul was going to be the only person I'd call. The benefit in working with Southend Reclaimed comes in the form of their expertise. Every piece of wood is different, the finishes are different, and the applications are different, so having Paul say exactly what we were going to get was a big deal. The flooring turned out to be exactly what I had in mind and, more importantly, exactly what Paul said it would be." Randy Wells, Cavalletto Home