Product Specifications
Species: Antique Heart Pine
Original face, unpainted decking and beams
Rare, rich brown color
Available widths: 3.5″ to 6.5″
Available lengths: 2′ to 12′
Call 704-765-9773 for availability
Southend Reclaimed offers a unique and rare addition to your next project with Century Walk Original Face Heart Pine. Rescued and reclaimed from an 1880s cotton warehouse in Chicopee, Massachusetts, this wood includes boards that were literally walked on by workers one hundred years ago. The floor boards from this warehouse were all unpainted, a true rarity in the reclaimed materials world. This is unique since most old floors from this era were maple and had a thick poly finish. The direct exposure to air over the past 130 years has also created a distinct, rich, brown face on every board and beam, a true contrast to the typical auburn color of most antique heart pine. These materials are reclaimed from a facility built and operated by the Chicopee Manufacturing Company, which produced textiles from 1823 through 1915. Johnson & Johnson purchased the property for textile production and ran it for decades until selling to the Facemate Corporation in the 1970s. After production steadily declined, the facility closed in 2003. This is a rare find. Choose Century Walk Original Face Heart Pine for your next project and walk in the footsteps of history.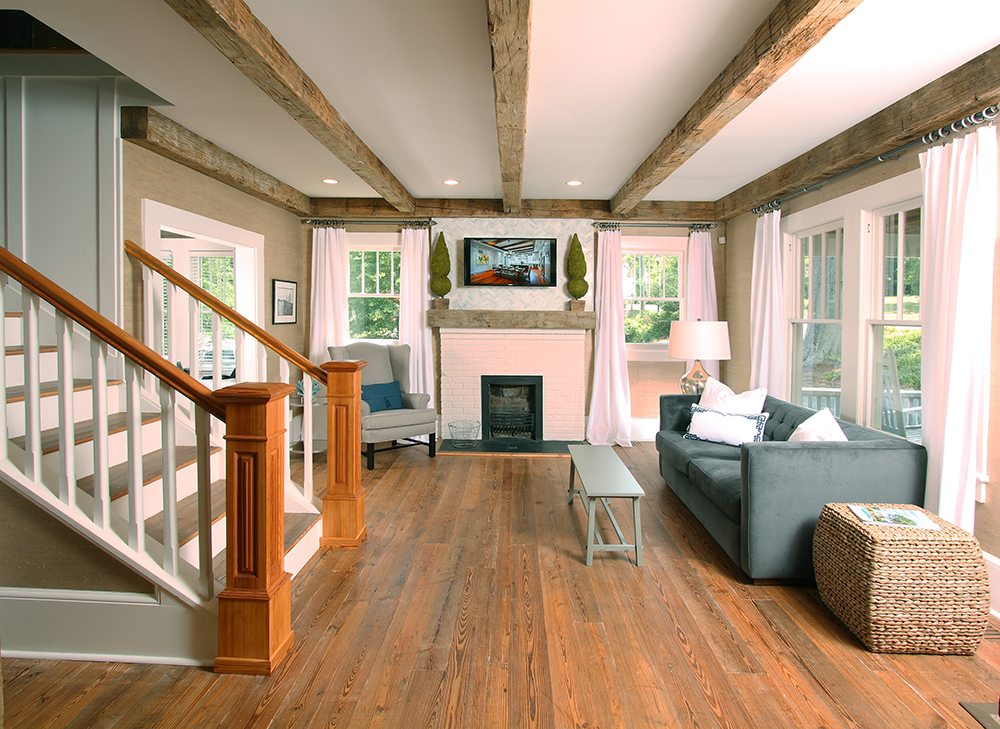 Click below to view larger images
To bring Century Walk Original Face Heart Pine to your next project, call us at 704-765-9773 or contact us here.