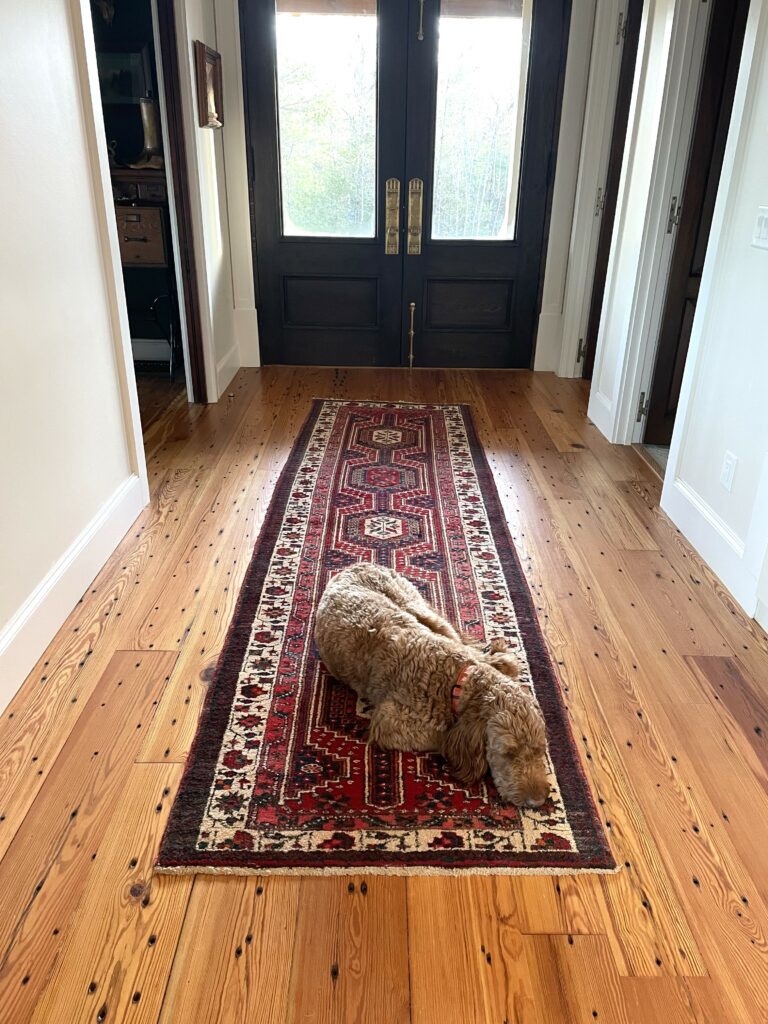 One of the most common reasons people choose reclaimed flooring for their home is the unique character that can only be found in reclaimed wood. "Character" means different things to different people, and ranges from coloring to saw marks to worm holes and more. Brian and Julie came to Southend Reclaimed looking for something with
a lot
of character to go in their new home on Lake James, and we had just the thing. Our Naily Grade Select Antique Heart Pine flooring is made from the naily outer edge of century-old beams. In this case, beams salvaged from the historic Dan River Mills in Danville, VA. Most of the nail holes in this wood have black iron staining from the old cast iron nails that punctured the wood for many decades. This is a very rare grade, and it makes for an equally unique floor that shows its history like no other.
"When we began designing our home on Lake James with our architect, we were going for 1920s, antique lake house style. Reclaimed wood was something we knew we wanted to go along with this style of home. We found Southend Reclaimed online and decided to visit the Concept Cottage in Davidson where we met Paul, and we immediately felt a connection with Paul and the product.
Paul showed us the Naily Select Antique Heart Pine Flooring from Dan River Mills in Danville, Virginia, and it fit the bill perfectly! We originally thought that we wanted old school pine, but loved all the character from the nail marks in this particular flooring.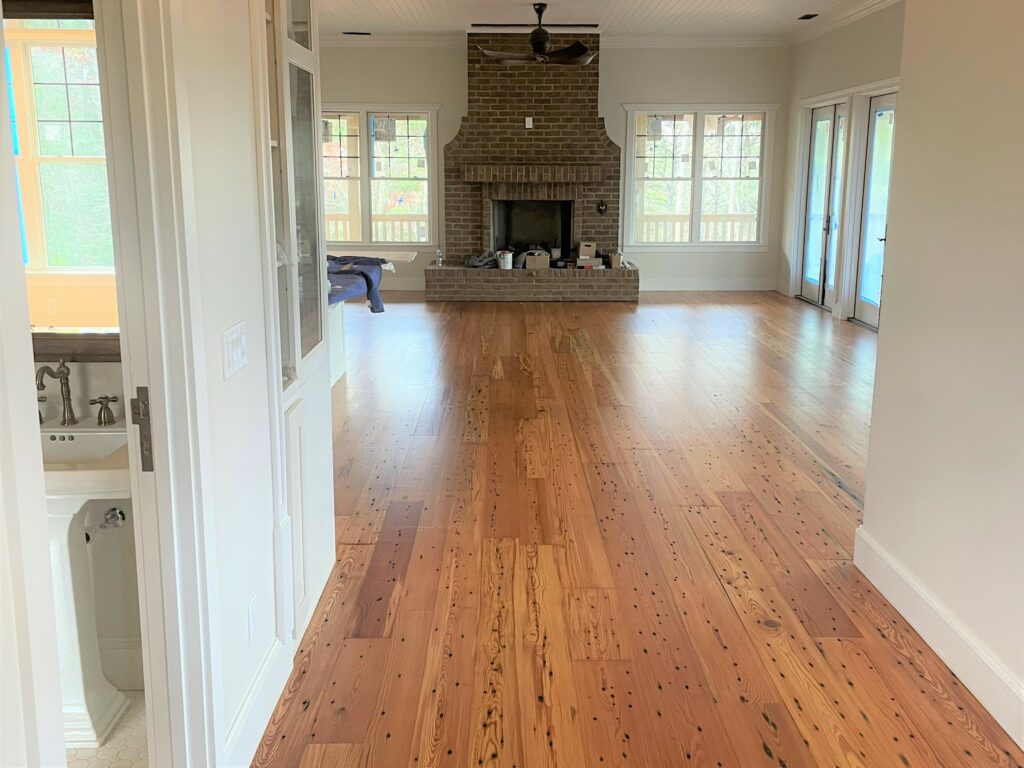 The fact that reclaimed wood in general, and especially the wood from this particular mill, is so unique and finite really appealed to us. We knew that we wanted something different that not everyone else has. For our front and interior doors, we found antique reclaimed doors one by one as we explored antique and architectural salvage stores from from Virginia to Nashville, so they are truly one of a kind, just like our flooring. We just love the history of these old things that have lived so many lives!
Now that the flooring is in, it fits the home perfectly and ties together the classic cottage look that we were going for. We opted for a matte poly finish to keep as much of the original look as possible, and it is absolutely perfect."
Brian and Julie Steers
Learn more about the products used in this project: