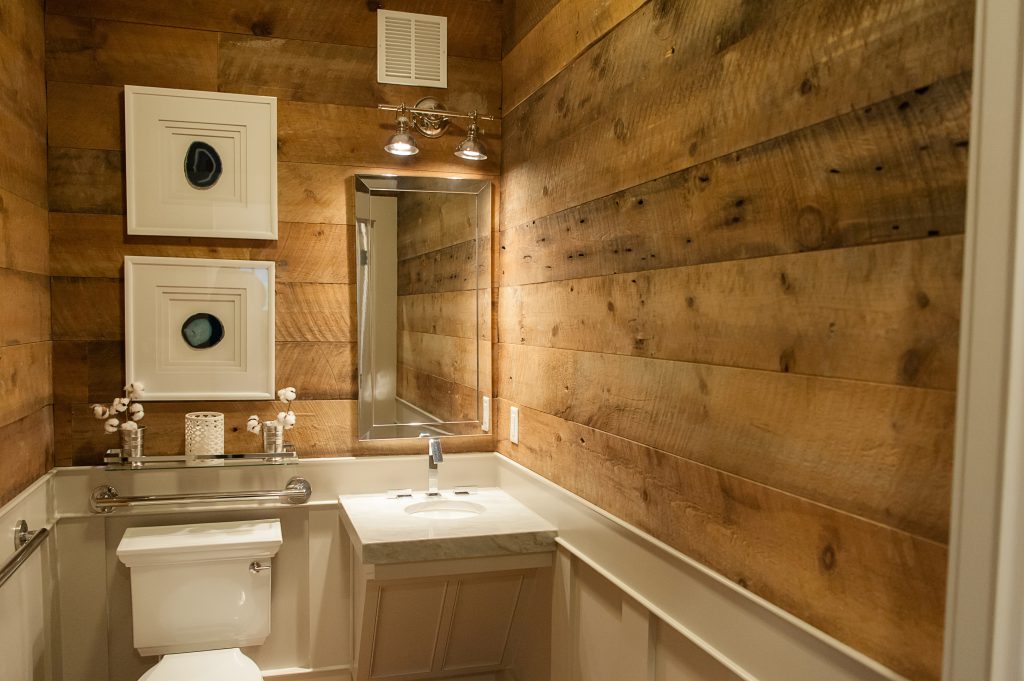 Original Face Brown Barnwood is salvaged from the interior of barns built in the United States over a century ago. The patina is a result of the wood aging over time, but not being directly exposed to the elements like Weathered Grey Barnsiding is. Original Face Brown Barnwood comes in both Mixed Hardwoods or Mixed Softwoods, and the gorgeous coloring ranges from tan to dark brown. Oftentimes, the original circular saw marks are still visible on the faces of the boards.
Original Face Brown Barnwood Gallery
"We decided to use reclaimed wood for our project because we wanted something a bit different and interesting. We were able to bring a piece of the wood home to check it with other items we were planning to use. Overall, we are very pleased." Terri and John Campbell | Mooresville, NC
---
For pricing, availability or other information on how to incorporate Original Face Brown Barnwood into your next project, contact us here or call us at 704-251-6543.
---