Our Character Grade Antique Heart Pine is one of our most appealing flooring choices. A varying mixture of heartwood and "blue stain" sapwood along with numerous tight knots and nail holes create a bold but casual statement. This choice is often used in cabins, vacation retreats, restaurants and pubs.
Contact a Sales Representative today to learn about our special To The Trade pricing on Antique Heart Pine flooring and paneling.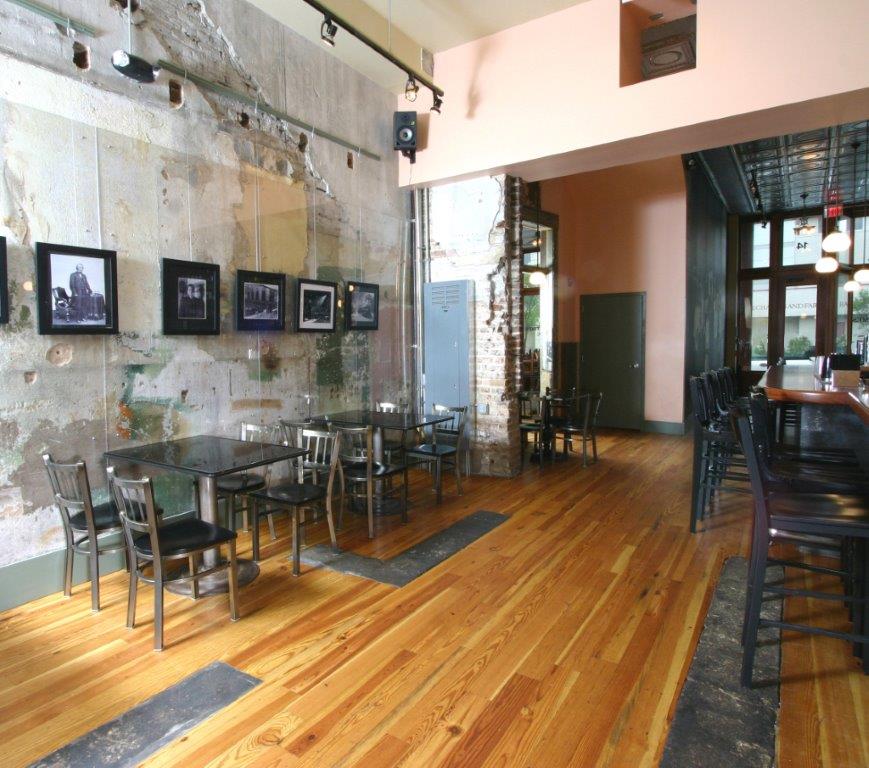 Product Specifications
Species:
Heart Pine
Grade:
Character
Surface:
Smooth
25%-75% Heartwood
Varying Loose to Tight Grain
Frequent tight knots and nail holes
Significant color variation – blond, yellow, honey & grey
SOLID PLANK FLOORING
Widths: 2″, 3″, 4″, 5″, 6″, 7″, 8″, and 9″
Thickness: 0.5″, 0.625″, and 0.75″
Lengths: 2′-12′
For pricing, availability or other information on how to incorporate Heart Pine into your next project,
call us at 704-765-9773 or contact us here.
Character Grade Heart Pine Gallery
---