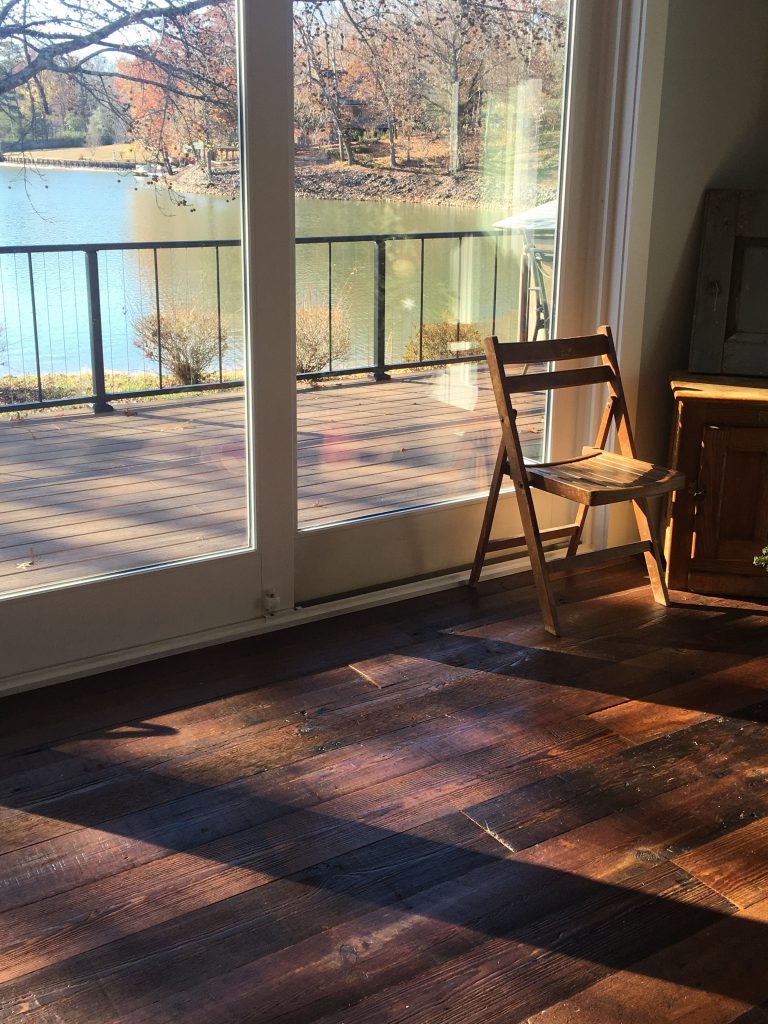 Product Specifications
Species:
Heart Pine
Grade:
Original Patina
Surface:
Original Patina
75%-100% Heartwood
Dense flatsawn grain averaging 8 growth rings per inch
Occasional nail holes & tight knots ranging from 3/4″ to 1 1/2″ on the minor axis
SOLID PLANK FLOORING
Widths: 2″, 3″, 4″, 5″, 6″, 7″, 8″ & 9″
Thickness: 3/4″
Lengths: 1.5′-12′
Taken from the original time-worn faces of reclaimed timbers, our Original Face Heart Pine flooring grade offers both authenticity and uniqueness. Textured with natural patina, original circle saw marks and other century-old characteristics, this floor emanates its history like no other.
Original Face Heart Pine Solid Plank
Original Face Heart Pine Engineered
For pricing, availability or other information on how to incorporate Original Face Heart Pine into your next project, call us at 704-765-9773 or contact us here.
Original Face Heart Pine Gallery
---