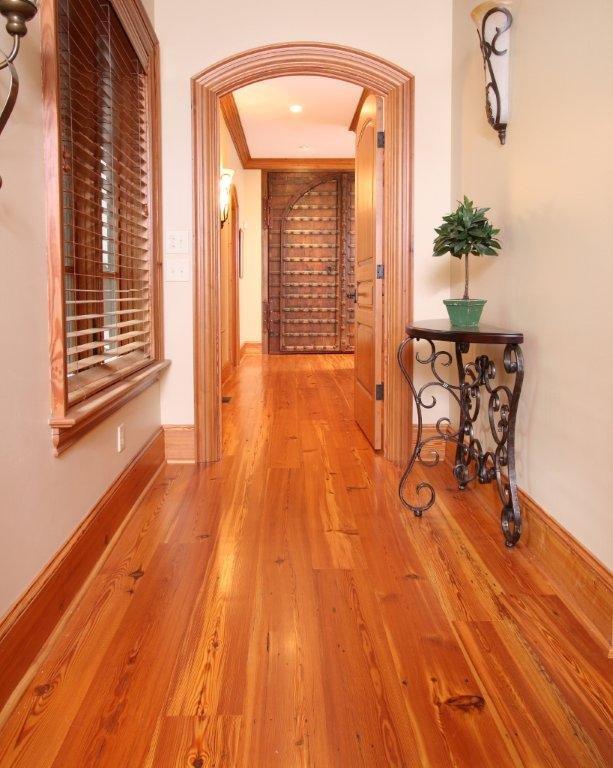 Product Specifications
Species:
Heart Pine
Grade:
Select
Surface:
Smooth
90%-100% Heartwood
Dense flatsawn grain
Scattered Knots and Nail Holes
Warm, rich patina
SOLID PLANK FLOORING
Widths: 2″, 3″, 4″, 5″, 6″, 7″, 8″ and 9″
Thickness: 3/4″
Lengths: 2′-12′
Select is our most popular flooring grade, featuring high heart content; tight, sound knots; and varying nail holes. Natural variations in the heartwood create a stunning array of colors from deep auburn to golden honey. Select's varying tight grain patterns and colors create a perfect blend of formality and character.
For pricing, availability or other information on how to incorporate Heart Pine into your next project, call us at 704-765-9773 or contact us here.
Select Grade Heart Pine Gallery
---