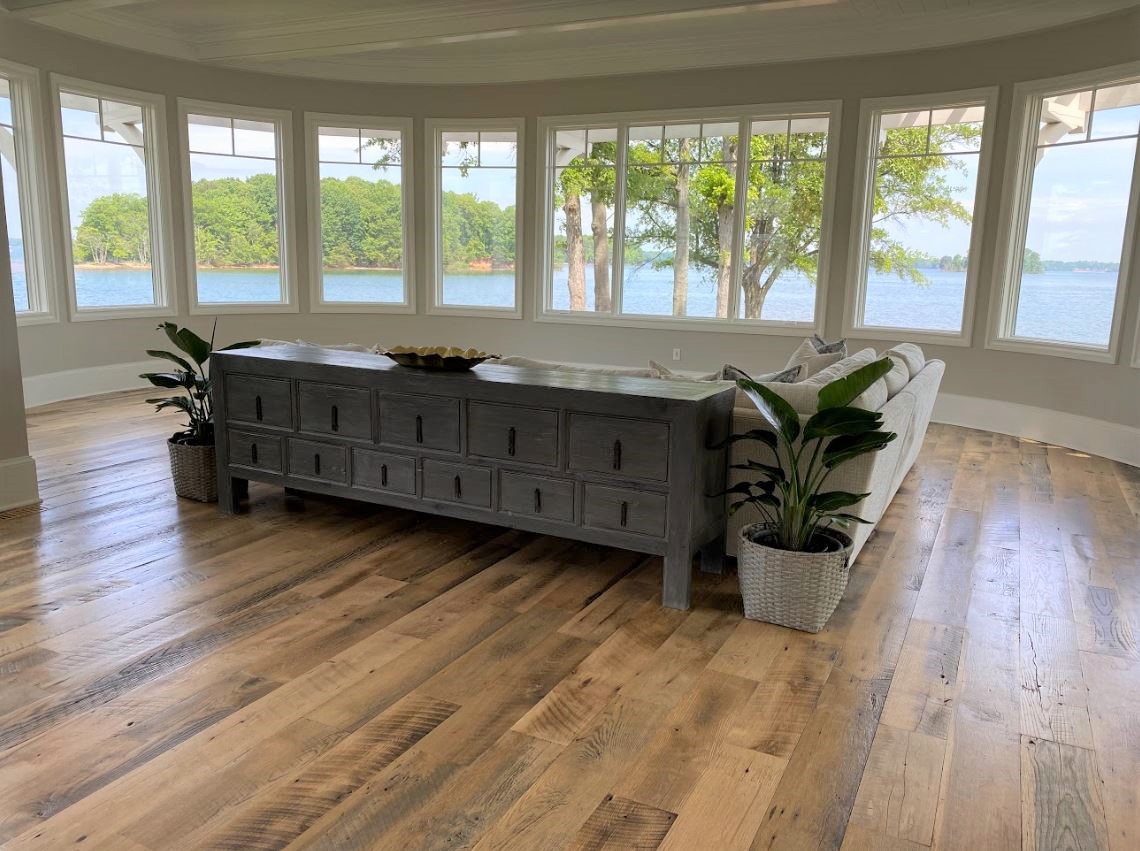 Skip Planed Original Face Antique Oak Flooring is the perfect blend of Original and Smooth Face Oak. We achieve this unique look by sanding down various parts of each board's face, leaving some pieces smooth and other pieces original. With this flooring, no two pieces are the same!
Product Specifications
Species:
Oak
Surface:
Original Patina
SOLID PLANK FLOORING
Widths: 2″, 3″, 4″, 5″, 6″, 7″, 8″ & 9″
Thickness: 3/4″ or 5/8″
Lengths: 2′-10′ Random Length
For pricing, availability or other information on how to incorporate Skip Planed Original Face Antique White Oak into your next project, call us at 704-765-9773 or contact us here.
Skip Planed Original Face Antique Oak Flooring Gallery