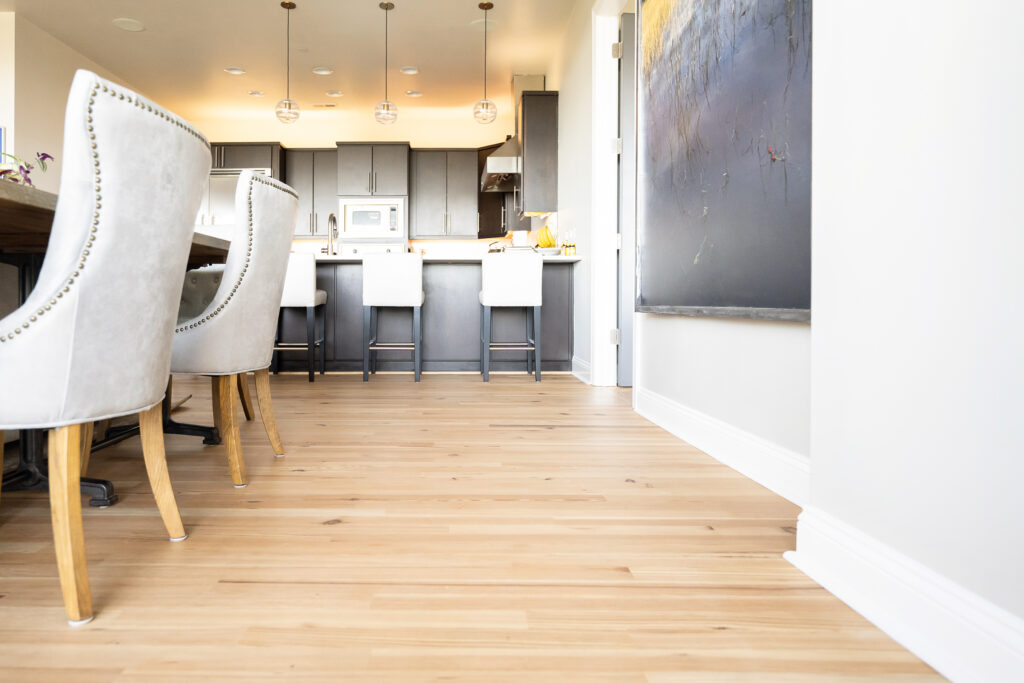 Classic Quartersawn Heart Pine Flooring fits beautifully in both formal and casual settings and is one of our most versatile selections. From restaurants to colonial style homes to modern condos like the one in this spotlight, it is a flooring that looks like it's been there for decades.
"When I purchased my condo in Charlotte, I loved everything about it except for the flooring. The existing Brazilian Cherry flooring was too dark and just didn't feel good, so I knew that replacing it was something I definitely wanted to do.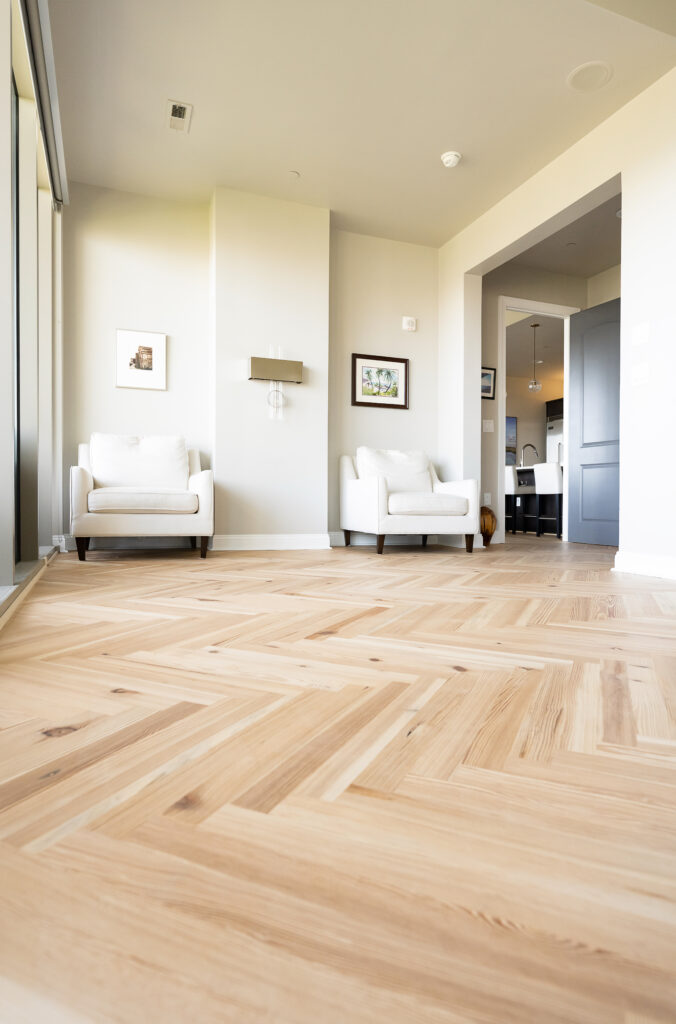 When the perfect time to remodel came about, I reached out to Paul at Southend Reclaimed. I had purchased Reclaimed Wormy Chestnut from Southend Reclaimed in a previous home and loved it, so I wanted some variety of reclaimed flooring again. And the subflooring in the condo is concrete, so any flooring I chose needed to be available as engineered flooring. Paul made a few great suggestions and I, along with my designer, ultimately decided to go with Classic Quartersawn Reclaimed Antique Heart Pine. The installer did a beautiful job and I couldn't be happier with the transformation."
Andrew Kittelson
Learn more about the products used in this project: