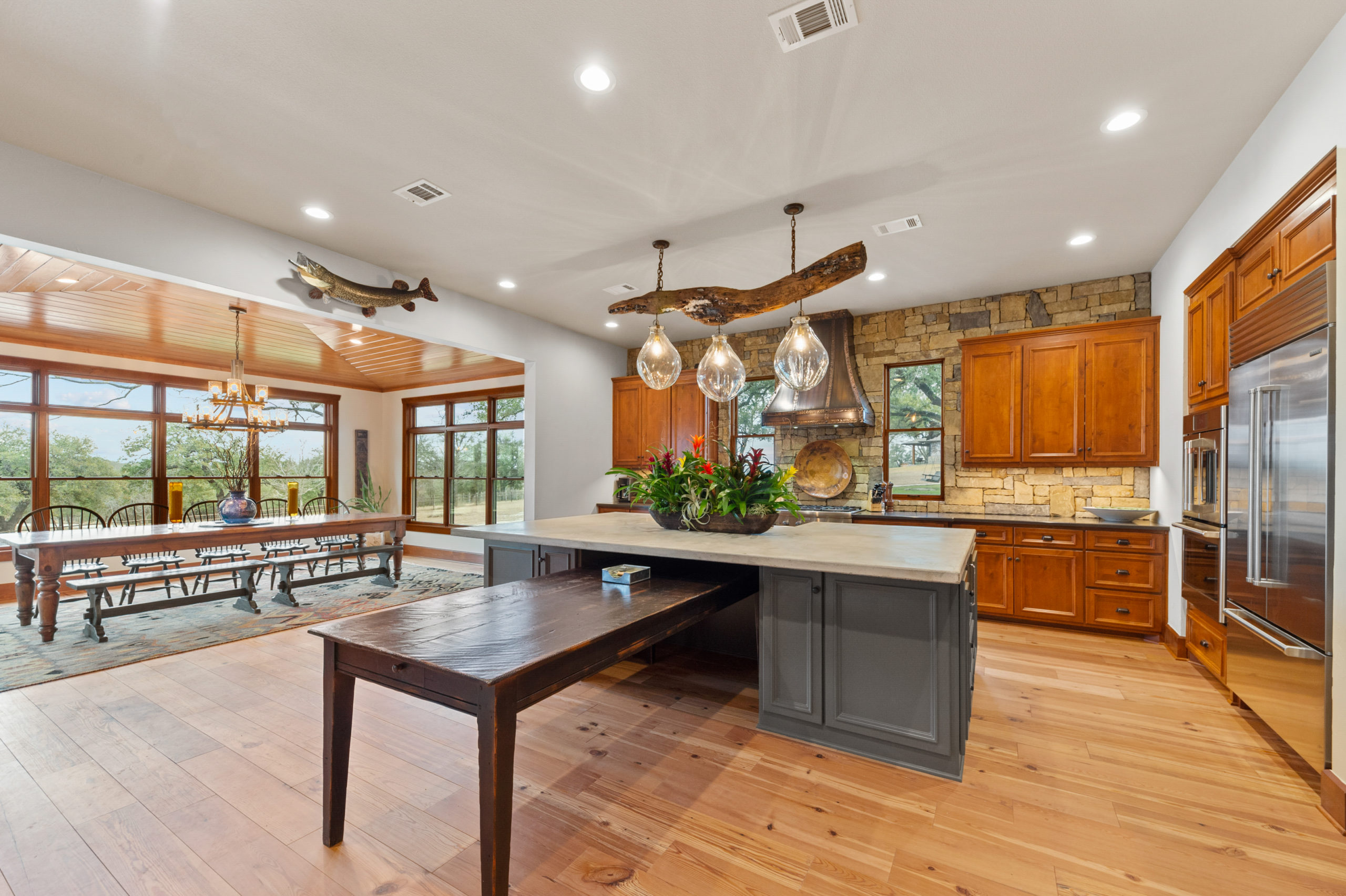 In this beautiful Texas home, the homeowner contacted us looking for Antique Reclaimed Heart Pine Prefinished Engineered Flooring. The Waltrip's were building a beautiful Texas Ranch-style home in which the subfloor was concrete, so the best fit for that application was Engineered flooring. They had a very specific custom color that they wanted for the finish - so that it matched with their natural wood walls. They also wanted it WIDE PLANK 7". They sent us samples of the wood color and gloss that they were seeking. We ran custom sampling, sent them samples, and they approved them. The results were stunning and the Waltrip's were thrilled with it!
"Upon searching for authentic Reclaimed Heart Pine in our local markets with no luck I found Southend Reclaimed online. They had the wood I was searching for. Paul was very informative and accommodating to make lengths and thickness desired. Upon arrival the wood was beautiful and installed without issue. For any wood floor needs, I highly recommend Southend Reclaimed."
Mike Waltrip, Weatherford Texas
More about Southend Reclaimed Engineered and Prefinishing capabilities:
Southend Reclaimed offers our full line of beautiful
Reclaimed Woods
as custom made Engineered Flooring - including our Original Face options. Engineered flooring is an incredibly stable and easy to install product that can go places traditional solid plank flooring might not - such as basements, over concrete slabs, and in extreme climates. It is also recommended for wide plank flooring due to its stability. To produce our Engineered Flooring, a veneer strip of wood is cut and meticulously applied onto a hardwood substrate. It is truly the best of the old meeting with the best of the new technologies.
Southend Reclaimed also offers custom Prefinishing of our Engineered and Solid Plank Wood Flooring. From clear coat waterbased or oil-based finishes, to custom colors and textures, we can help your vision become reality. Contact Southend Reclaimed today to discuss your next project!