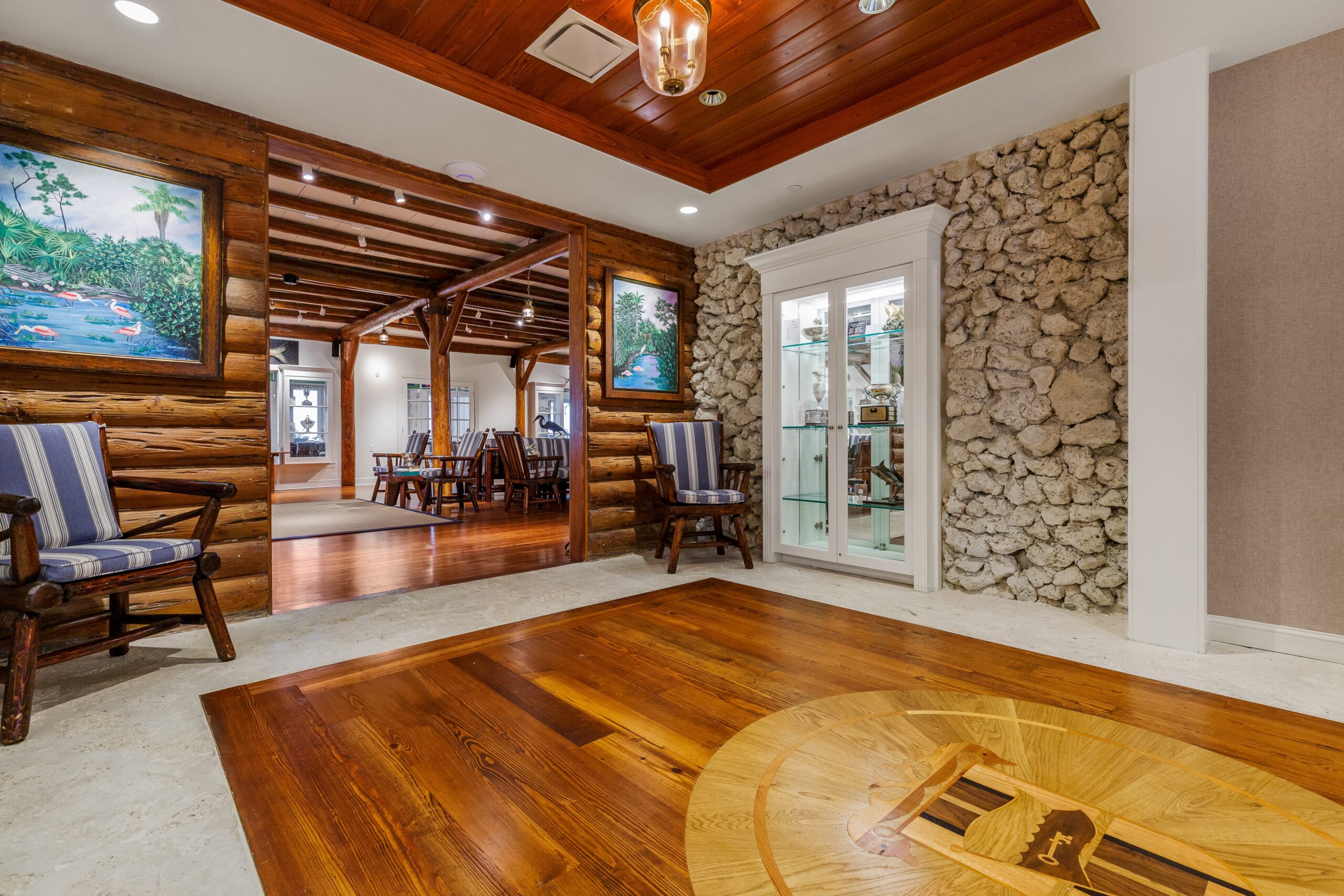 In 2019,
Peacock + Lewis Architects and Interior Designers
completed a 12,000 sf. renovation and addition to the historic Key Largo Anglers Club in Key Largo, Florida. Established in the 1920's as a "Florida Keys Fishing Camp", the club's rich and unique history is still evident today as you walk through the club where past presidents and their families spent their leisure time. Some of the unique features that were painstakingly preserved include the original cypress log walls in the main living room, coral stone walls and native heart pine flooring.
"The historic living room of the existing club had original Dade County pine flooring which was restored to its original beauty during the renovation. We wanted to reference that history in the expanded grille room which required all new flooring and bar cladding. From being in the industry, we knew Southend Reclaimed had the reputation of being the best source for this type of product. The Engineered Antique Heart Pine Flooring Southend provided blends seamlessly with the adjacent historic flooring. In addition, once we heard Southend reclaimed native Florida heart pine from the now demolished 400,000 sf. grand historic Belleview-Biltmore Hotel, we knew it was a perfect fit to further enhance the club's own history, and it was used to clad the walls and ceiling of the members lounge and library. A plaque was erected to feature the historical significance of the material used in the room. From concept to design to installation, Southend was there every step of the way to ensure a successful project."
Jeannine Rohtla, ASID, NCIDQ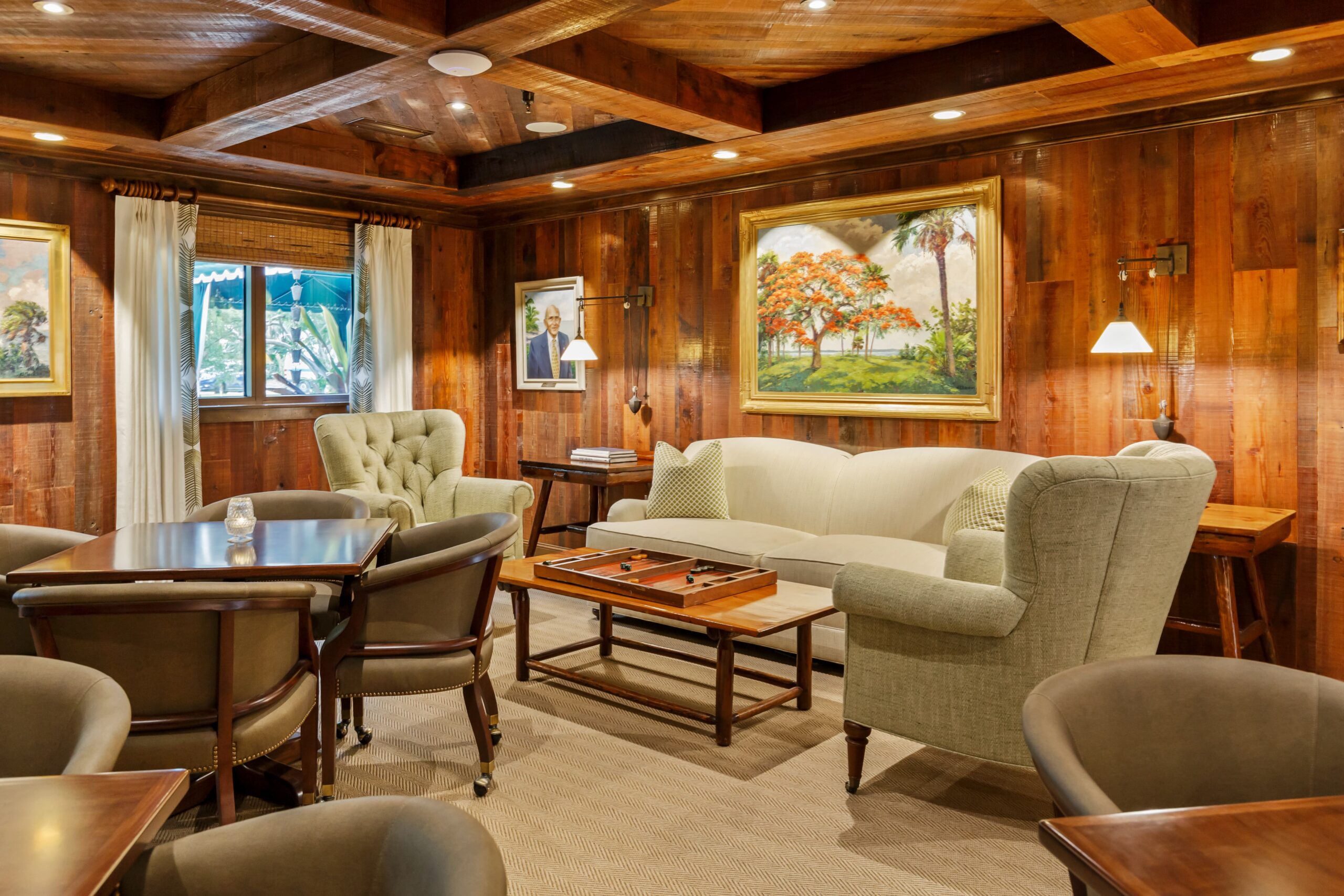 We were honored to work with Peacock + Lewis on this amazing project. It couldn't have been more perfect that our Reclaimed Heart Pine from the
historic Belleview Biltmore Hotel
ended up finding new life in another historic Florida landmark. It really made that reclamation project come full circle for us.
Learn more about the products used in this project:
About Peacock + Lewis: Peacock + Lewis is a hospitality and club amenities design firm with a rich history of creating transformative outcomes for our long and distinguished list of clients. Located in South Florida among the highest concentration of private clubs and destination resorts in the world, P+L creates customized, noteworthy, and award winning solutions fitting each clients unique requirements. Since 1961 P+L has maintained a culture and value system of client satisfaction in club master planning including hospitality and recreational amenities and Architectural and Interior Design services. Whether you are planning a new project or a renovation, P+L tailors its services to meet the needs of your specific situation.