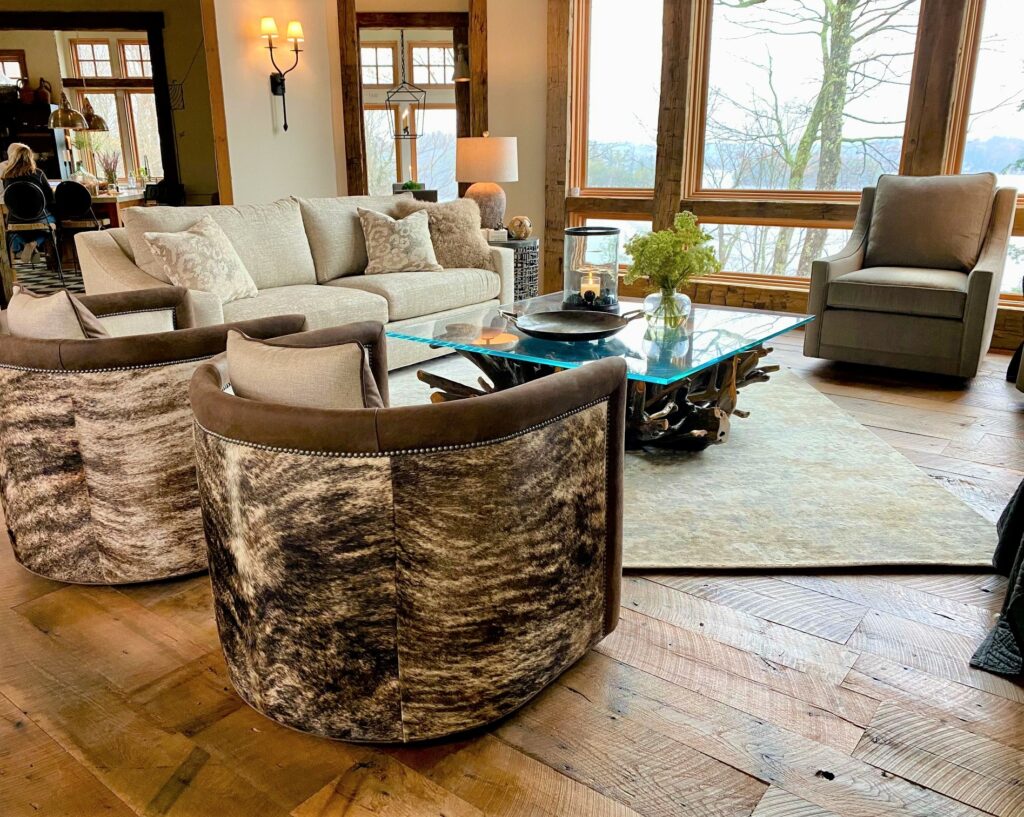 About an hour and a half north of Syracuse, NY, you'll find a beautiful lakeside home belonging to Tom and Marlene O'Reilly. Although they have lived in Florida for 25 years, Thomas is originally from Syracuse and he and Marlene always knew that they wanted to have a second home there. With the gorgeous sunsets nearly every night and the breathtaking lake views, we can certainly see why! The O'Reillys have done nearly everything on their own with building this home, which is fitting being that Thomas is a custom home builder and Marlene is an interior designer.
"We knew that we wanted to create a rustic and casual looking home and the flooring and beams were going to be an important design element. We both love old wood with character and history...so when we found Southend Reclaimed...it was a match made in heaven!"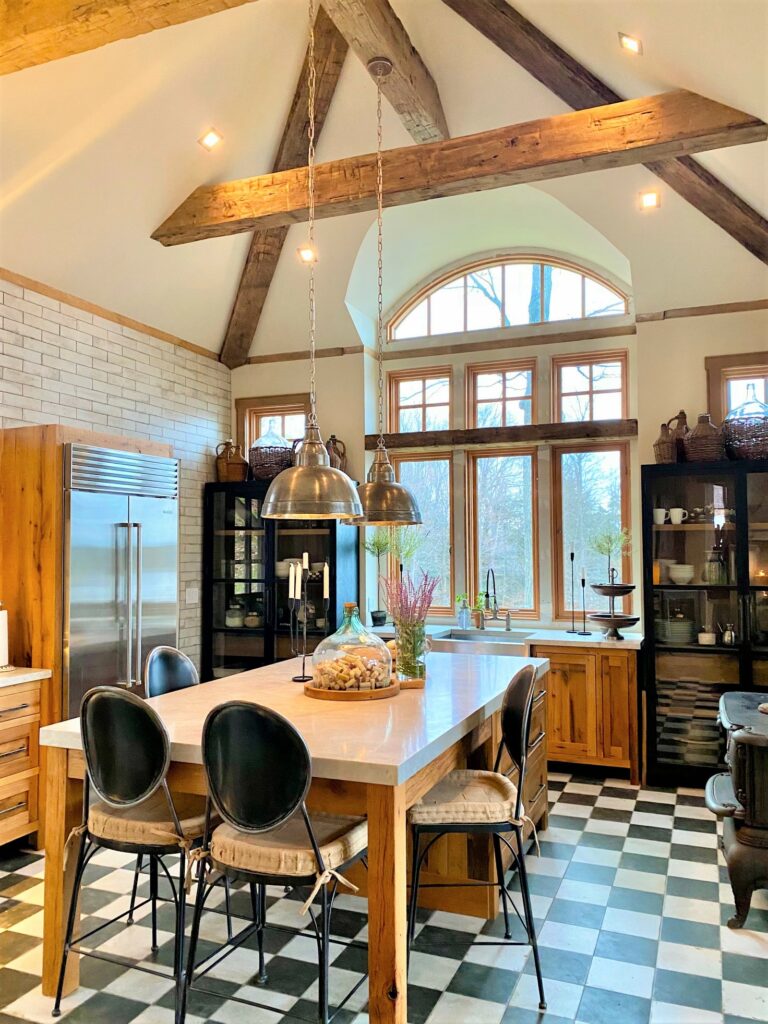 This home features Antique Reclaimed Hand Hewn Box Beams as well as Original Face Reclaimed Oak Flooring, which fit perfectly in the casual, rustic design that the O'Reillys brought to life. Gathering around the outdoor fire pit under the stars at night is one of their favorite things to do, and there are several other fireplaces in the house as well as one on the screened in porch, making this home a cozy getaway year round. A true "labor of love - a getaway place on a lake... up in the north country!"
"As big lovers of old reclaimed wood, we searched high and low for both old beams and reclaimed flooring for our new upstate NY cabin. We are so happy that we found Paul at Southend Reclaimed Vintage Wood & Brick. Our experience has been a wonderful one from start to end. The beams and flooring that we selected, with guidance from Paul, are now some of our absolute favorite features in our new home. If you are looking for both quality and service from a company, Southend Reclaimed will deliver, and we can highly recommend them. "
Tom and Marlene O'Reilly
Learn more about the products used in this project: