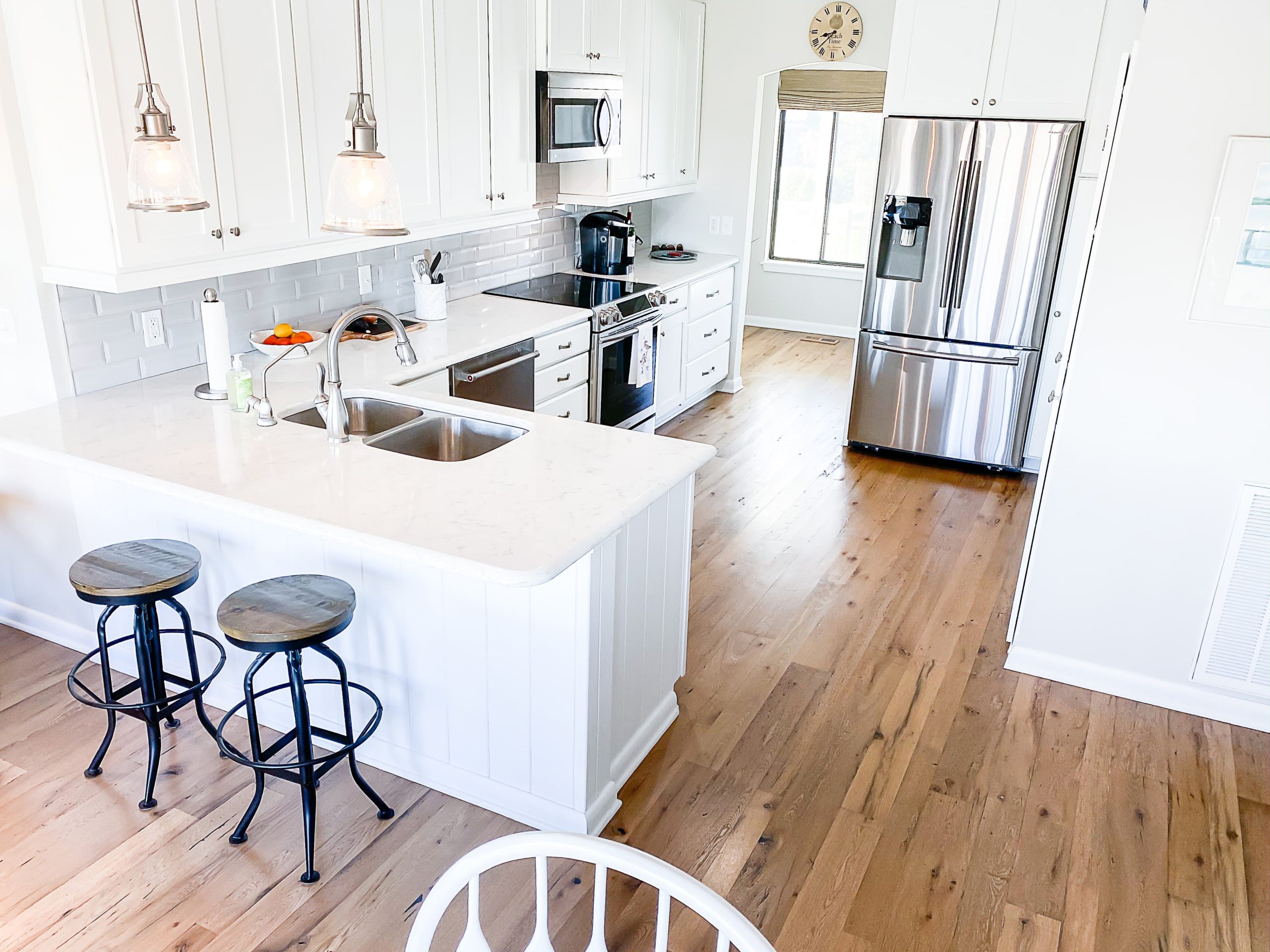 When deciding on reclaimed flooring to use in a space, most people focus on species and finish to determine which flooring will look best. But really, the milling of the flooring plays a large role in how the finished product will look. To better illustrate this, let's look at Antique Reclaimed Oak Flooring in three different varieties: Original Face, Smooth Face and Skip Planed.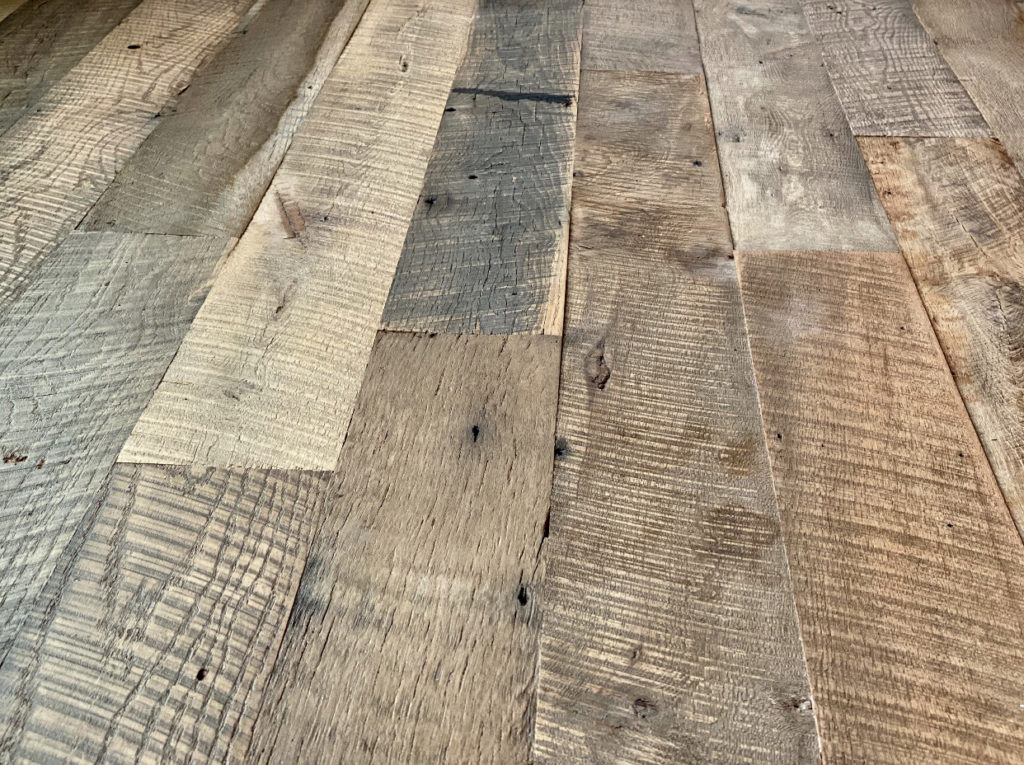 Original Face:
Taken from the original, time-worn faces of reclaimed timbers, our Original Face flooring is textured with natural patina, original circle saw marks and other century-old characteristics. Aside from milling it into flooring and giving it a light sanding to eliminate any stray splinters, we leave this wood just as we find it on the timbers we reclaim from structures built over a hundred years ago.
Learn more about Original Face Flooring here!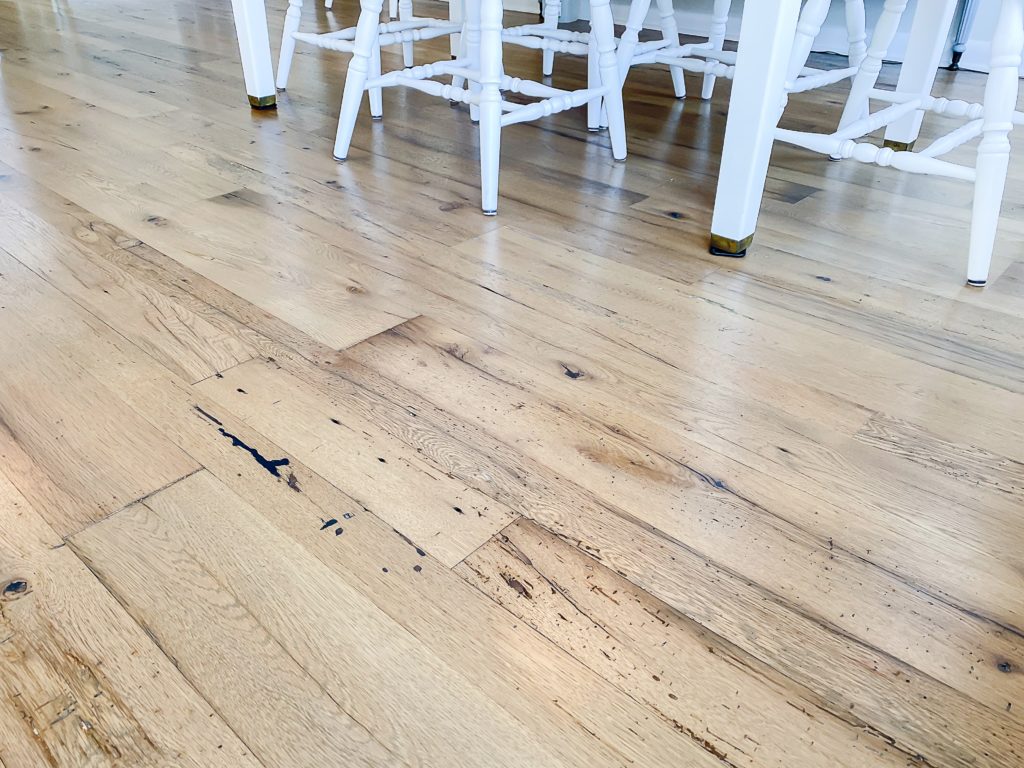 Smooth Face:
Smooth Face reclaimed flooring is also created from reclaimed timbers, but it is milled in a way that takes off the top layer (or the original face) and reveals the beautiful, smooth wood underneath. This gives a more uniform, polished look as well as a smoother feeling surface to walk on than the Original Face flooring, but the character of the wood is still preserved through visible nail holes, worm holes and color variations.
Learn more about Smooth Face Flooring here!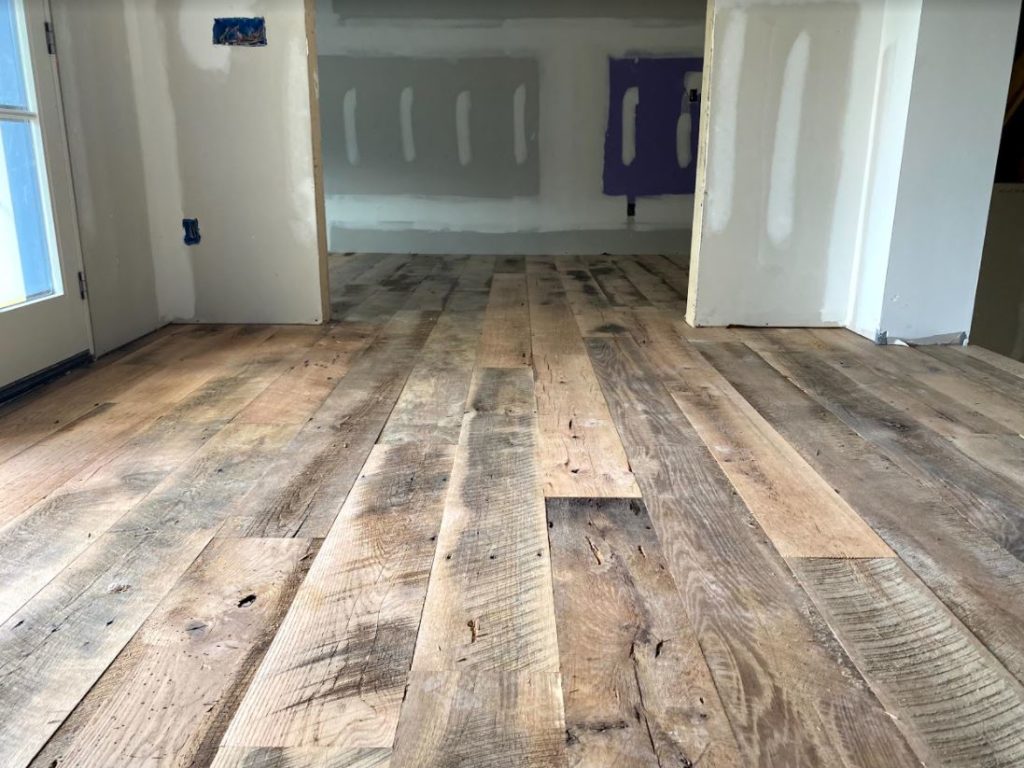 Skip Planed:
If you're torn between these two distinct looks, Skip Planed Flooring may be the happy medium you're looking for! Our Skip Planed Flooring is the perfect blend of Original and Smooth Face. We achieve this unique look by sanding down various parts of each board's face, leaving some pieces smooth and other pieces original. With this flooring, no two pieces are the same!
Learn more about Skip Planed Flooring here!
Same species of wood, simply milled in different ways to achieve three distinct looks! Regardless of the look you're trying to achieve, Antique Reclaimed Flooring fits beautifully into any design. We pride ourselves on offering top-tier, white glove service and work actively with customers to find the perfect reclaimed products for their home or project. We are happy to speak with you, show you around our Concept Cottage Design Center and provide samples!
"Taking it one step further, Paul came to our home to take a look and get a better idea of what we needed, and he also provided samples of various wood species with different finishes so that we could see, compare and come to a decision. He was extremely helpful during the entire process."
Heidi + Frank Stoddard