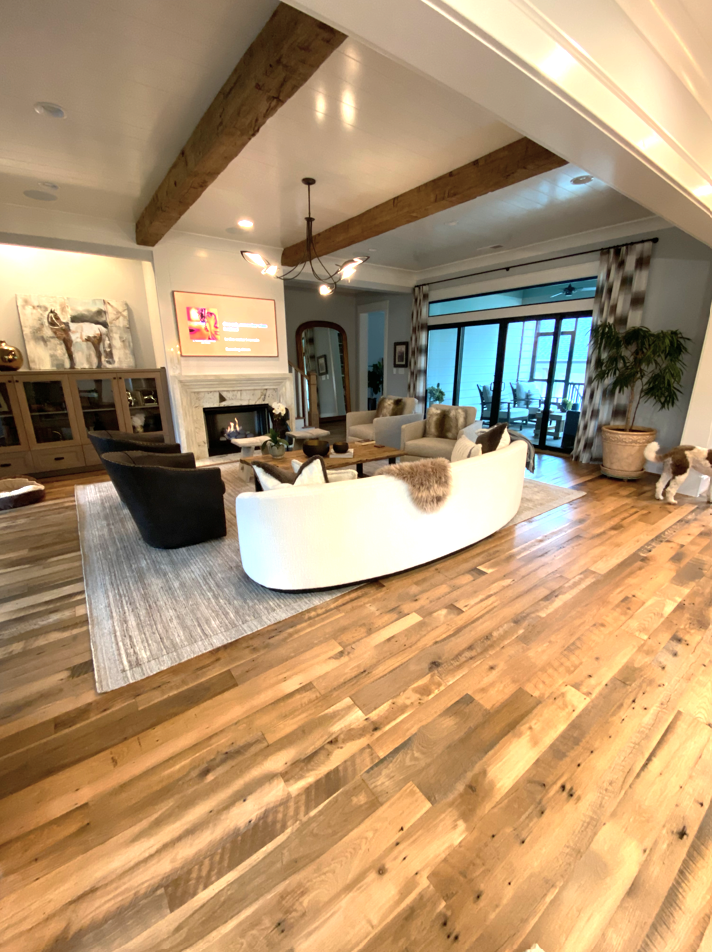 Being in the industry that we're in, we get the opportunity to work with clients from all over the world which is amazing. But there's something so fun about working on projects right in our own back yard, which was the case in this beautiful home in Downtown Davidson, NC. Bernadett and Joel Hackney came to us to source reclaimed materials for their home that they were remodeling. After touring our Concept Cottage Design Center and discussing the different options available, the Hackneys decided on Original Face Skip Planed Oak Flooring and Antique Hand Hewn Box Beams. We were thrilled when they invited us to stop by and see the finished product!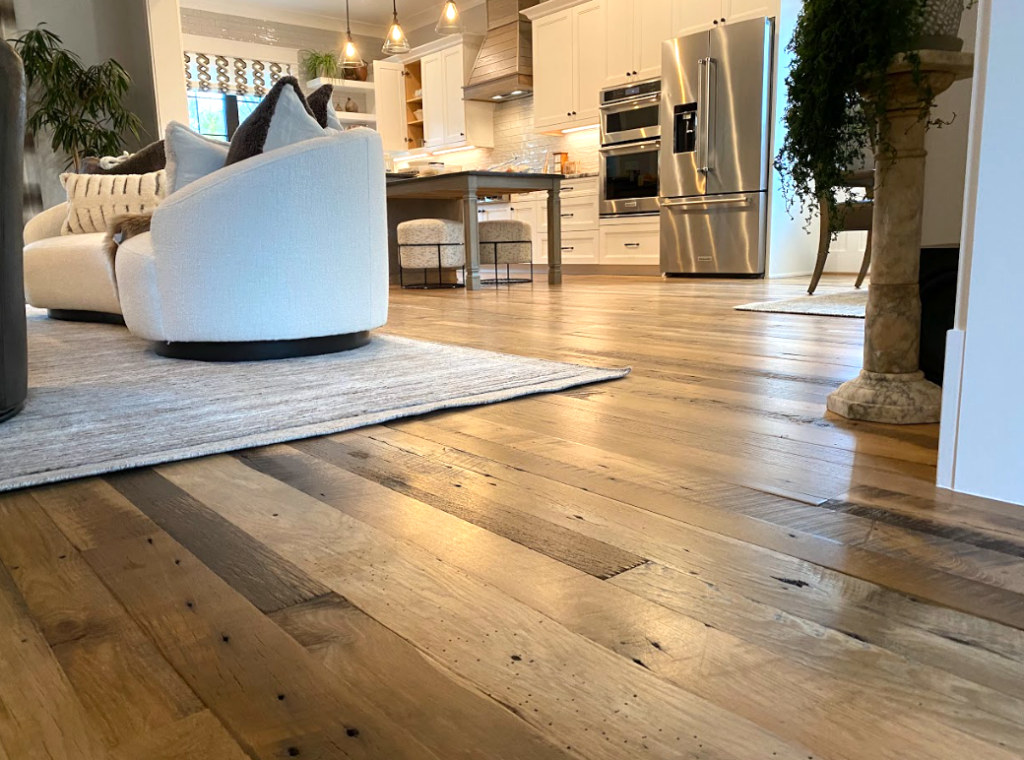 "We had always been very curious about Southend Reclaimed ever since they opened their design center in Davidson, so we were excited when our architect highly recommended that we stop by and look at the products.
We were amazed by the beauty, uniqueness and quality of the reclaimed products, as well as the service and professionalism. Now that everything is installed, we absolutely love our flooring and beams. We received excellent product and service as promised!"
Bernadett and Joel Hackney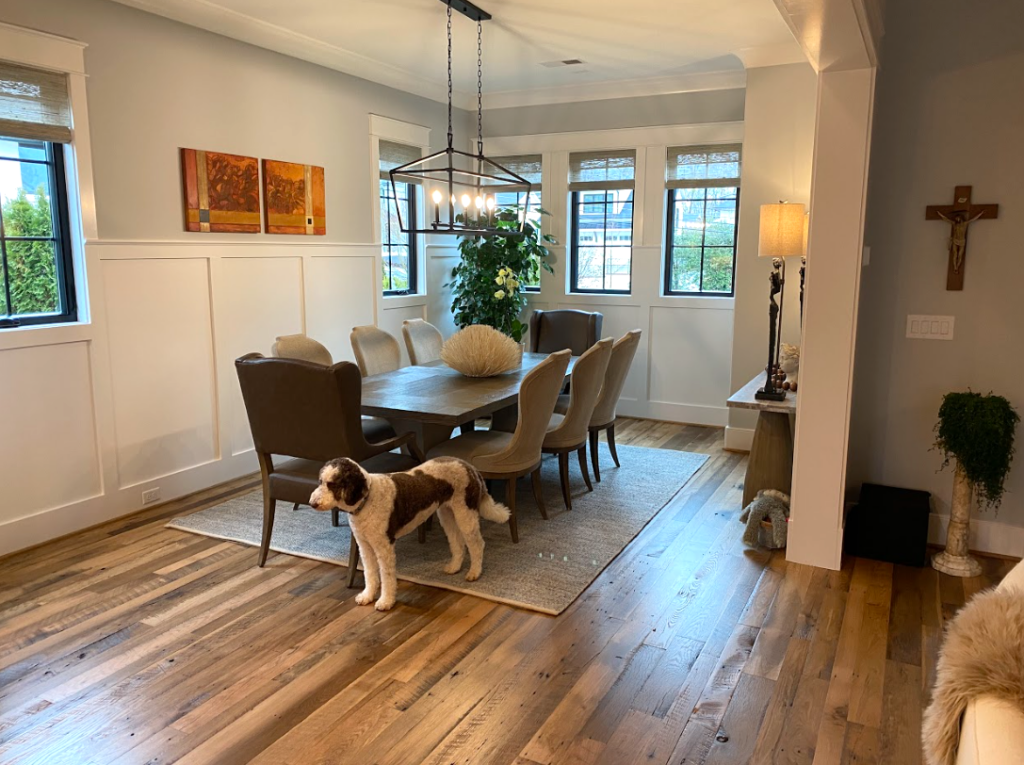 Learn more about the products used in this project:
Original Face Skip Planed Oak Flooring | Antique Hand Hewn Box Beams - Mixed Hardwoods
Project Image Gallery: