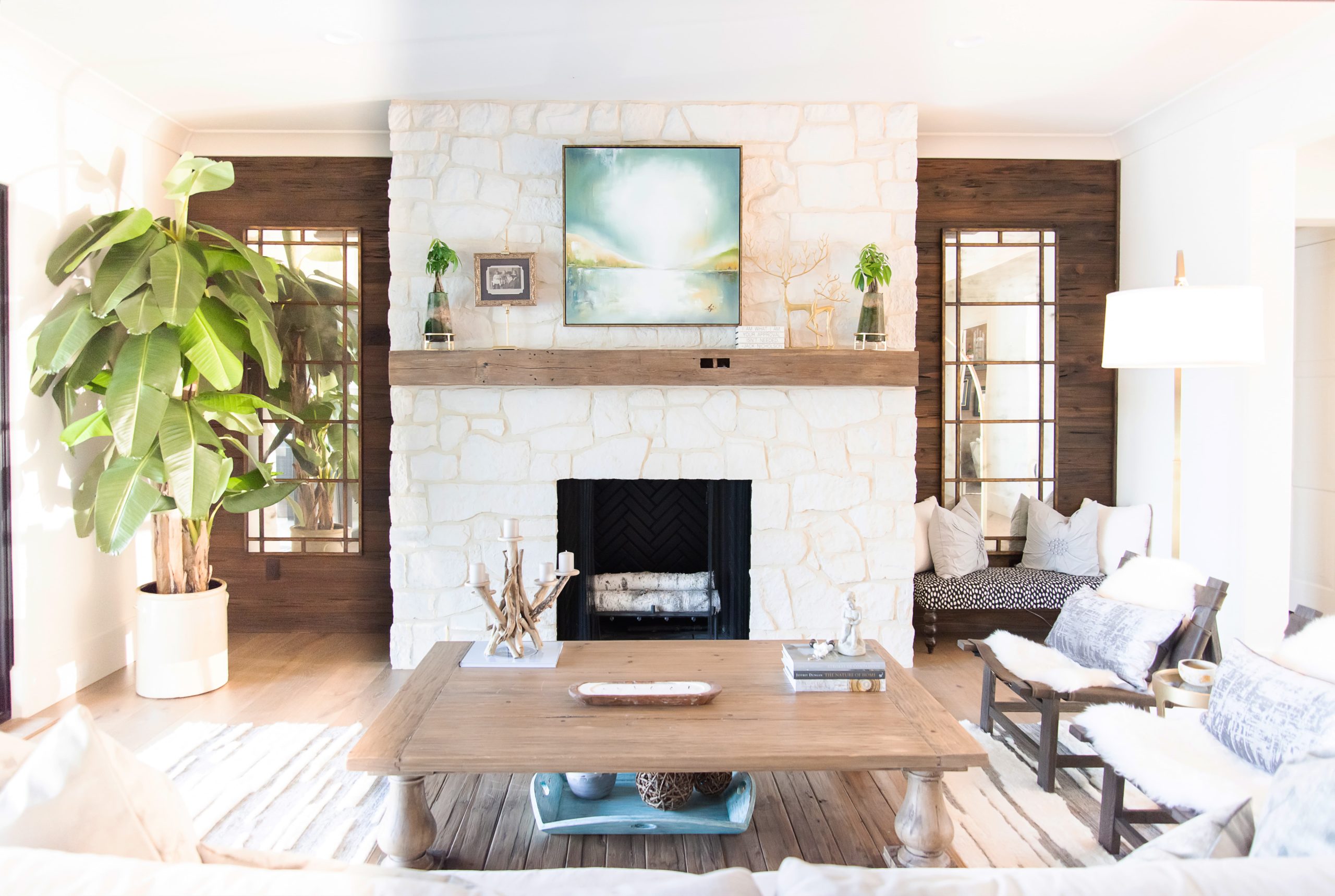 There's nothing we love more than seeing our products installed in customers' homes, but we have a special appreciation for this one, because the Stoddards installed all of it themselves! Working closely with Southend Reclaimed owner Paul Atkinson, the Stoddards selected New Pecky Cypress Wall Paneling + Ceiling Planking, Smooth Face Antique White Oak Box Beams, an Antique White Oak Solid Mantel, European White Oak Wall Paneling and two gorgeous live edge pieces that were used for a mantel and a desk. The Stoddards installed each and every board over a period of a few months, and we have to say we are very impressed with the final look! Each product has its own unique look and characteristics, but ties together beautifully to create a unique space that feels like home.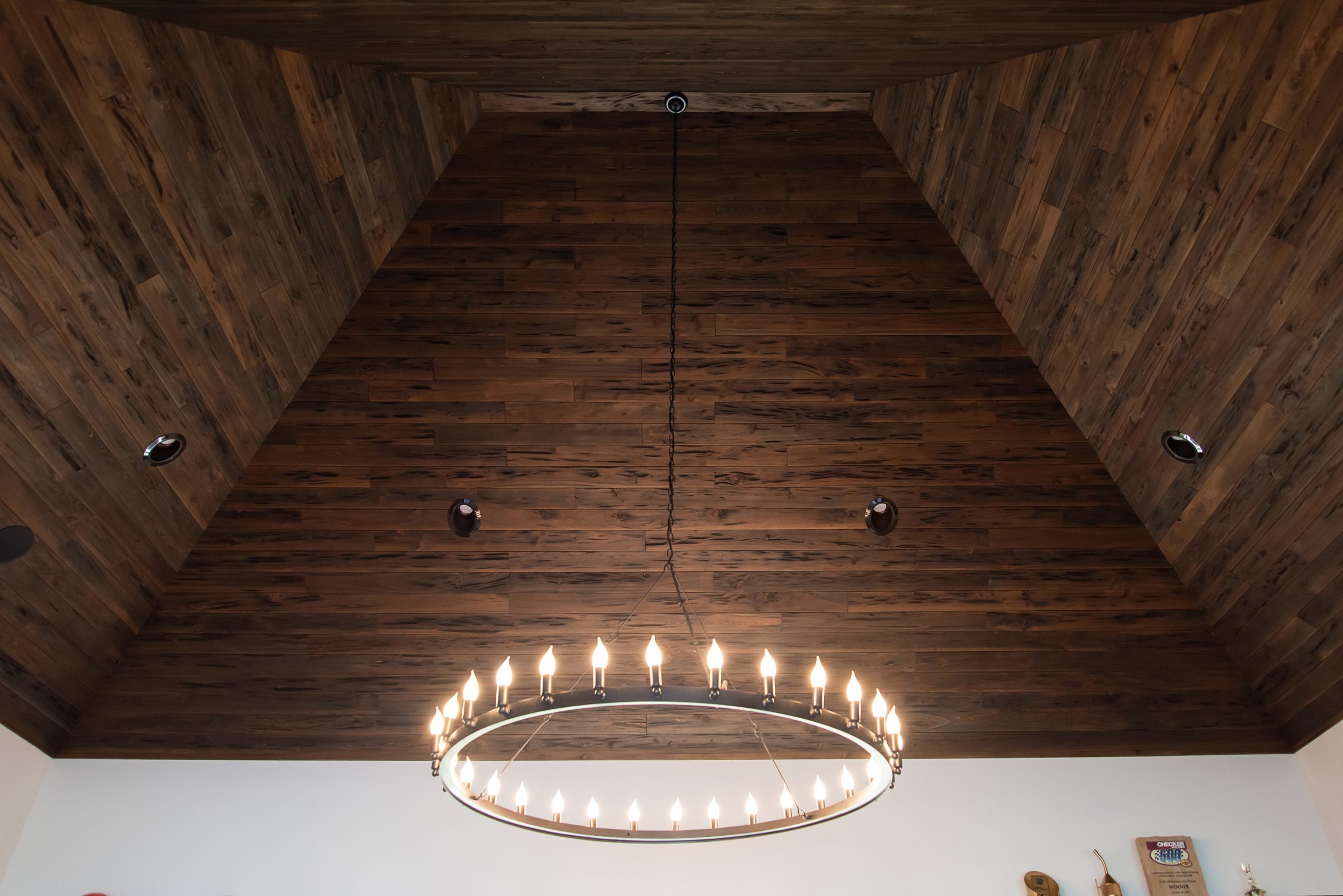 "We found Southend Reclaimed when we began our search for antique beams and mantels to use in our home. We met Paul at the Concept Cottage in Davidson to discuss what we were envisioning and to see the products they offer. We had done some research and browsing online prior to the meeting, so we had an idea of the look we were going for, but Paul was able to bring it all together by matching products to some of our inspiration photos and finding beautiful alternatives for others. Taking it one step further, Paul came to our home to take a look and get a better idea of what we needed, and he also provided samples of various wood species with different finishes so that we could see, compare and come to a decision. He was extremely helpful during the entire process and his prices were extremely competitive as he worked with us to provide the products we wanted. We did the finishing and installation ourselves, and we're in love with the finished product! It was well worth all the hard work." Heidi + Frank Stoddard
---
Learn more about the products used in the Stoddard home:
Check out some of the Stoddard's progress pictures below!